Travel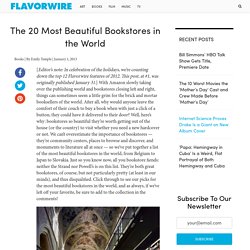 [Editor's note: In celebration of the holidays, we're counting down the top 12 Flavorwire features of 2012. This post, at #1, was originally published January 31.] With Amazon slowly taking over the publishing world and bookstores closing left and right, things can sometimes seem a little grim for the brick and mortar booksellers of the world.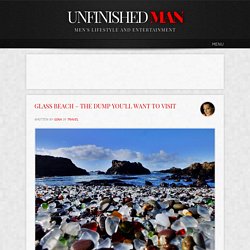 It's like a little Inuksuk… Before you say anything about the content of this article, I hate people who litter. I'll judge you if I think you're too lazy to recycle. I hate pollution and the death of our fragile ecosystems and all the rest. But- with that disclaimer out of the way- Glass Beach in Fort Bragg, California is the incredible result of human wastefulness and the resilience of nature.
Preachers Rock, Preikestolen, Norway Blue Caves - Zakynthos Island, Greece Skaftafeli - Iceland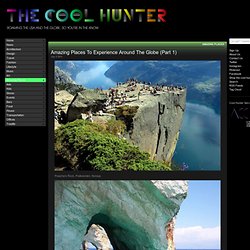 Dinner in the Sky
"The best Web site for backpackers is BackpackEurope.com" Washington Post "Definitely the first site you should visit if you plan to 'pack it' across Europe."Arthur Frommer's Budget Travel Online Daily Newsletter Welcome to Backpack Europe on a Budget! You should find everything you need here to start planning your backpacking or budget trip to Europe. Traveling is my passion and I'm here to share my first-hand travel advice with you.
Backpack Europe on Budget--Backpacking and travel info for budget travelers.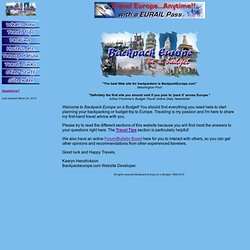 Work abroad, integrate in local cultures, learn a language, acquire new skills, make new friends through......Workaway.info The site for travel, language and work exchange. Meet other workawayers Within your Workaway profile you can click on a map to get in touch with other Workawayers in your area.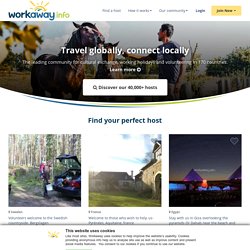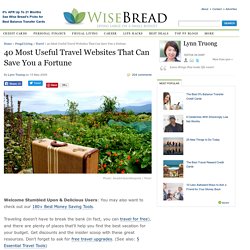 Welcome Stumbled Upon & Delicious Users: You may also want to check out our 180+ Best Money Saving Tools. Traveling doesn't have to break the bank (in fact, you can travel for free), and there are plenty of places that'll help you find the best vacation for your budget. Get discounts and the insider scoop with these great resources. Don't forget to ask for free travel upgrades.
Atlantis Premium Submarine Tour Waikiki