Accessoire
AF Nikkor 50mm f/1.8D 4.8 5 152 152 Best lens ever This is the best lens ever. I use it for everything and have had the most amazing results.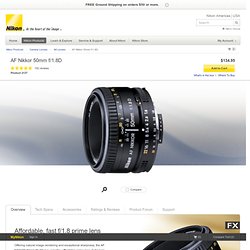 AF NIKKOR 50mm f/1.8D from Nikon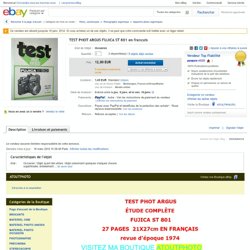 TEST PHOT ARGUS FUJICA ST 801 en francais
j h min
Notices d'appareils photo
Trépied pour caméscope nouvelle génération. (OPTEX OPT255). - Montréal appareils photo à vendre - Kijiji Montréal
Niko - Utility Bags - Bags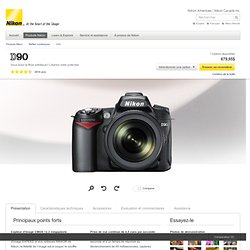 For the Money,the BEST CAMERA on the market. I purchased my first Nikon D90 about 2 months ago and sense that time I have taken thousands of pictures.The extreme quality of the pictures plus the outstanding color of same led me to buy another Nikon D90.Also the ability to crop and adjust color and lighting in camera is a huge plus..I never even need the computer and my results are unbelievable.Buy one and I guarantee you will love it. 4 avril 2014 The Camera I'll Never Forget! This is the camera that brought me into photography, ever since i fell in love with photography... And of course this camera!
D90 de Nikon