Gardening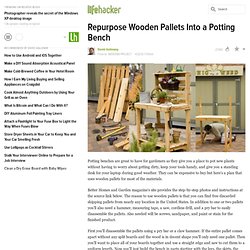 Repurpose Wooden Pallets Into a Potting Bench
Potting benches are great to have for gardeners as they give you a place to pot new plants without having to worry about getting dirty, keep your tools handy, and give you a standing desk for your laptop during good weather.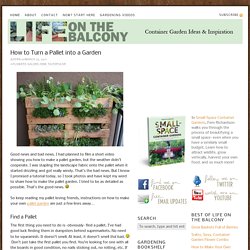 Good news and bad news.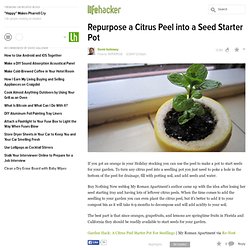 Gardening News, Videos, Reviews and Gossip - Lifehacker
If you get an orange in your Holiday stocking you can use the peel to make a pot to start seeds for your garden.
Planning a garden of any kind isn't an easy task. Plants grow at different rates, they never grow to the size you expect, and more often than not, they don't grow at all.
Gardening News, Videos, Reviews and Gossip - Lifehacker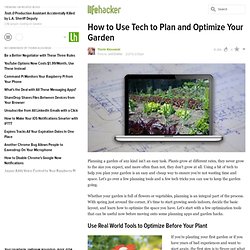 Turn Old Tea Tins into Space-Saving Planters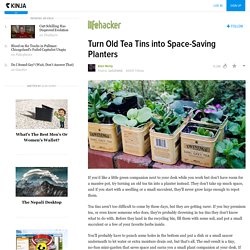 If you'd like a little green companion next to your desk while you work but don't have room for a massive pot, try turning an old tea tin into a planter instead. They don't take up much space, and if you start with a seedling or a small succulent, they'll never grow large enough to repot them.
How To Make Natural Garden Pesticides
Garden pests are one of the few things I find frustrating about gardening.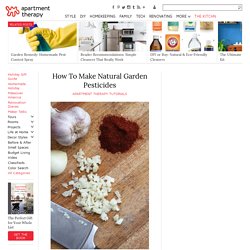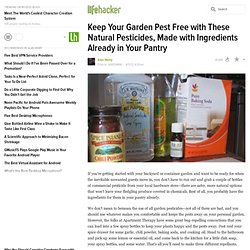 Keep Your Garden Pest Free with These Natural Pesticides, Made with Ingredients Already in Your Pantry
If you're getting started with your backyard or container garden and want to be ready for when the inevitable unwanted guests move in, you don't have to run out and grab a couple of bottles of commercial pesticide from your local hardware store—there are safer, more natural options that won't leave your fledgling produce covered in chemicals. Best of all, you probably have the ingredients for them in your pantry already.