Povzetek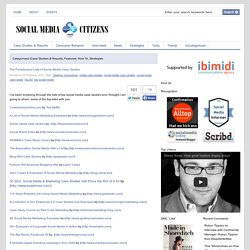 Categorized | Case Studies & Reports, Featured, How To, Strategies The Fantabulous Lists of Social Media Case Studies Posted on 07 February 2011. Tags: Giedrius Ivanauskas, media case studies, social media case studies, social media case study, Top list, top social media
Fantabulous Social Media Case Studies | Social Media Citizens
26 e-commerce experts interviewed
26 e-commerce experts interviewed 15 December 2010 10:08am by Graham Charlton with 1 comment in Share 0 I've compiled our e-commerce-themed interviews from 2010, all 26 of them...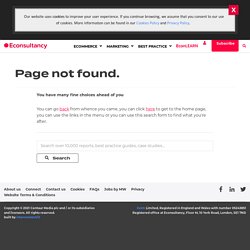 Best Internet Marketing Posts of 2010
Want more than what you see here? Get the monthly newsletter, new for 2011. As many of you know, I have an annual tradition of giving back to the community on my birthday, which is why this year is no different. Of course, then, today is my birthday, & it's a big one.