Povzetek
Fantabulous Social Media Case Studies | Social Media Citizens. Categorized | Case Studies & Reports, Featured, How To, Strategies The Fantabulous Lists of Social Media Case Studies Posted on 07 February 2011.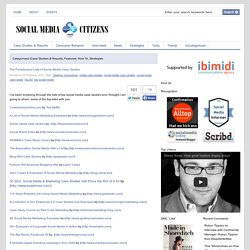 Tags: Giedrius Ivanauskas, media case studies, social media case studies, social media case study, Top list, top social media. The Only Sure Thing in Social Media : The World. 26 e-commerce experts interviewed. Best Internet Marketing Posts of 2010. Want more than what you see here?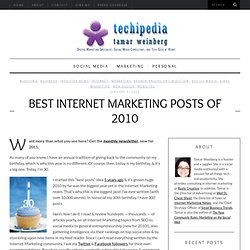 Get the monthly newsletter, new for 2011. As many of you know, I have an annual tradition of giving back to the community on my birthday, which is why this year is no different. Of course, then, today is my birthday, & it's a big one.
---