Connections
25 Beauty Tips Reusing Household Items – Homemade Beauty Tips on ELLE. 1.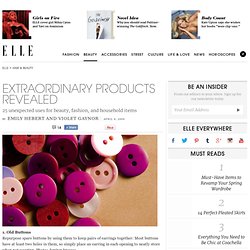 Old Buttons Repurpose spare buttons by using them to keep pairs of earrings together: Most buttons have at least two holes in them, so simply place an earring in each opening to neatly store when not wearing. Photo: Jupiter Images. Anagrams.
No-Bake Chewy Cookies and Cream Bars. Oh how I love a treat that can be whipped up in about 15 minutes.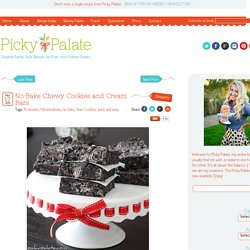 My boys and their buddies couldn't get enough of these Chewy Oreo Bars we had as an after school snack this week. Sometimes my spontaneous recipe creations turn out to be the most fun, lol! Yes you use an entire package of Oreo Cookies, but what you get in return is a marshmallow-y Oreo treat that is worth every bite. How to turn "water" into marbles. Ct_1440.jpg from paper-leaf.com. 99 of the best Windows freeware programs you may not know of.
Because of the popularity of my previous article on Help Desk Geek entitled 99 ways to make your computer blazingly fast, I've decided to write another list post with 99 items, but this time on Windows freeware programs that you may have not heard of.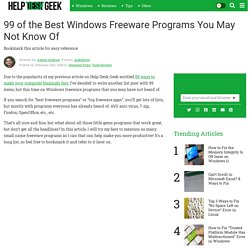 If you search for "best freeware programs" or "top freeware apps", you'll get lots of lists, but mostly with programs everyone has already heard of: AVG anti-virus, 7-zip, Firefox, OpenOffice, etc, etc. That's all nice and fine, but what about all those little gems programs that work great, but don't get all the headlines? In this article, I will try my best to mention as many small name freeware programs as I can that can help make you more productive! Liberated Games. Free and legal music downloads. Free Downloads Encyclopedia. Interactive 3D model of Solar System Planets and Night Sky.
---