Architecture
PLACE houses, green prefab housing designed in Seattle - StumbleUpon. Tumbleweed Tiny House Company - StumbleUpon. The Big Tiny Memoir: Dee Williams Shares Realities Over the years, Dee Williams has acquired many fans.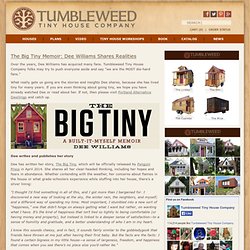 Tumbleweed Tiny House Company folks may try to push everyone aside and say "we are the MOST die-hard fans. " What really gets us going are the stories and insights Dee shares, because she has lived tiny for many years. If you are even thinking about going tiny, we hope you have already watched Dee or read about her. - StumbleUpon. Luxury Villa Amanzi, Thailand by Original Vision Studio | Luxury Furniture, Property, Travel & Interior Design | Adelto - StumbleUpon. Luxury Villa Amanzi, Thailand by Original Vision Studio The Villa Amanzi by Architect firm Original Vision Studio is a stunning modern vacation residence located in the exclusive Cape Sol on the West coast of Phuket, Thailand.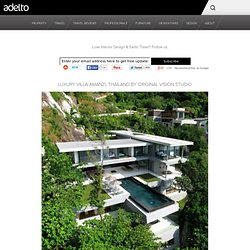 Villa Amanzi is a stunning six bedroom residence with a 15m infinity pool and breathtaking views over the Andaman Sea. This luxury villa enjoys a spectacular headland location along Kamala's exclusive Millionaires Mile and captures cool gentle breezes all year round with uninterrupted sea views from every vantage point, in one of the most breathtaking locations Phuket has to offer. The contemporary design features ultra modern architecture and interiors that combine to provide guests with the optimal environment to relax and unwind in unspoilt luxury. Photograpghy by Marc Gerritsen & Helicam Asia Aerial Photography. Tangga House by Guz Architects | HomeDSGN, a daily source for inspiration and fresh ideas on interior design and home decoration. - StumbleUpon. By Eric • Mar 23, 2011 • Selected Work The Tangga House is another Singapore's dream home designed by Guz Architects.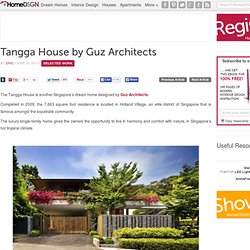 Completed in 2009, the 7,663 square foot residence is located in Holland Village, an elite district of Singapore that is famous amongst the expatriate community. The luxury single-family home gives the owners the opportunity to live in harmony and comfort with nature, in Singapore's hot tropical climate. Tangga House by Guz Architects: Architecture in AMSTERDAM on Photography Served. PHOTOGRAPHY on Photography Served. Located in southwestern Pennsylvania about 60 miles south of Pittsburgh, Fallingwater was designed by world-renowned American architect, Frank Lloyd Wright.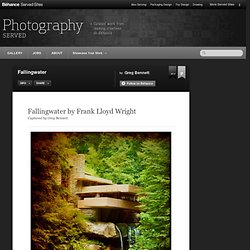 Amazingly, it was built between 1936 and 1939 over a waterfall and was designed in just 3 short hours. It is stunning to see how Mr. Wright seamlessly blended a man-made structure with the natural landscape. For further information, visit www.fallingwater.org. Most Interesting Libraries of the World - StumbleUpon.
---