Campañas videos y fotos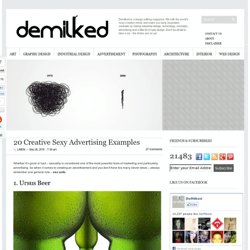 Whether it's good or bad – sexuality is considered one of the most powerful tools of marketing and particularly advertising.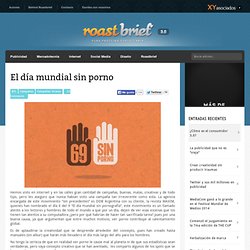 El día mundial sin porno | Roastbrief
Hemos visto en internet y en las calles gran cantidad de campañas, buenas, malas, creativas y de todo tipo, pero les aseguro que nunca habían visto una campaña tan irreverente como esta.
Creative uses of stickers in advertising campaigns by various companies. Food Tray Sticker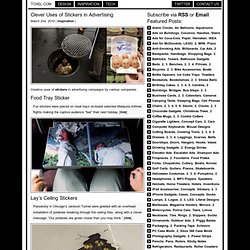 Red Card: Top 20 soccer commercials
Plática de Eduardo Salles (Cinismo Ilustrado) en Campus Party MX 2011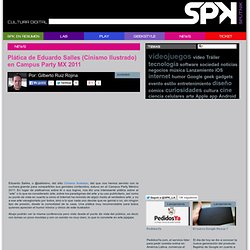 Eduardo Salles, o @sallesino, del sitio Cinismo Ilustrado , del que nos hemos servido con la cuchara grande para compartirles sus geniales contenidos, estuvo en el Campus Party México 2011.
Case Study #241: The Sistine Chapel
Top 5: Best Street BTL-Campaigns | Musings Of A Marketer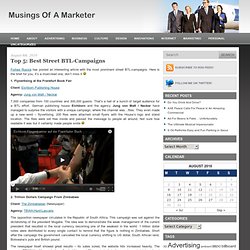 Forbes Russia has posted an interesting article with the most prominent street BTL-campaigns.
14 Brilliant Minimalist Ads
La publicidad es una disciplina completa , puede tener el valor artístico de la belleza y la efectividad de una operación matemática. Es calculable e impredecible, misteriosa y exacta, humana y frívola, todo a la vez. Un tejido complejo que requiere de estudios puntuales, teóricos y prácticos.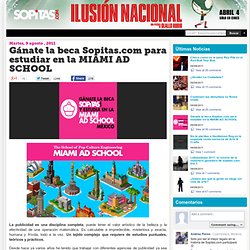 Nene y su Mundo por Sopitas.com » Gánate la beca Sopitas.com para estudiar en la MIAMI AD SCHOOL
LOOP (shot with EOS 600D / Kiss X5 / Rebel T3i) on Vimeo