Rodrigomartins
Rodrigo Martins
Apenas mais um cidadão apaixonado por games. Fã da Nintendo, mas também da Sony e da Microsoft
Então um dia você tem um filho. Você passa a dedicar sua vida a criá-lo com um misto de carinho e limites pra ele virar um adulto responsável, digno, de bom caráter e médico. Até que chega o dia em que ele vira pra você e te diz que quer ser músico. Depois de muito lamentar ao som de uma versão mal tocada de Garota de Ipanema, só o que resta pra você é torcer pra ganhar desconto na alcatra da churrascaria em que ele vai acabar cantando. Senhoras e senhores, com vocês, mais um vídeo original, inédito e exclusivo da nossa Porta dos Fundos: "Churrascaria"…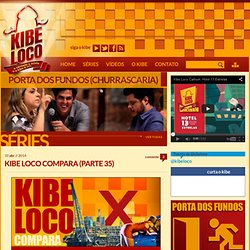 Oclumência - Harry Potter (2011) » Notícias, fotos, fórum e entretenimento.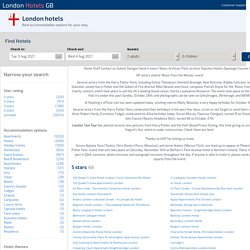 Veritaserum - Everything Harry Potter - Movie 7 Part II News
Looking for an excuse to take out your Harry Potter paraphernalia and rush back to the Potter world? We've got four great events to get any fan excited, all scheduled for this weekend! Starting tomorrow, Harry's magic will return in full-force in a packed weekend of Potter festivities. These coming days will host a range of Harry Potter events, catering to both the avid collector and scholarly fan. Check out the many events below that you can still catch up on. Firstly, November 11, 2011 (tomorrow!)
:: Mundo Avatar ::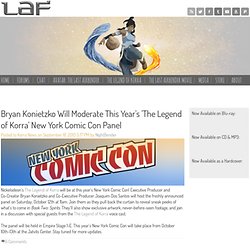 Now Available on Blu-ray: Now Available on CD & MP3: Now Available as a Hardcover: Posted to Korra News on September 18, 2013 5:17 PM by NightBender Nickelodeon's The Legend of Korra will be at this year's New York Comic Con! Executive Producer and Co-Creator Bryan Konietzko and Co-Executive Producer Joaquim Dos Santos will host the freshly announced panel on Saturday, October 12th at 11am.
Last Airbender Fans Online | The Legend of Korra News
Scrivener: tem pra Mac e pra PC, pra mim e pra você! Ao contrário de outras artes, como a escultura ou a pintura, a escrita não depende de ferramenta alguma – apenas a mente de seu criador. Você pode criar uma obra prima com as mãos amarradas dentro de um cativeiro escuro. Se quiser um pouco mais de sofisticação, pode usar um graveto e um chão de terra batida, ou seu próprio dedo e um espelho embaçado. Moleskines são uma modinha charmosa e besta, tem gente com menos de 30 que adora o barulhinho de máquina de escrever (hipsters!)
YabloG! – de Fábio Yabu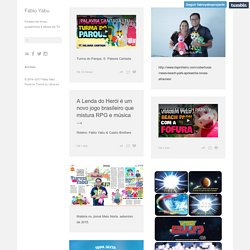 UOL Tecnologia
UOL Jogos - Tudo sobre games: Jogos e Plataformas de Videogame
Tip of the year: Your deck can have a minimum of 30 cards; manage your deck and customize it as soon as possible, get rid of some of the cards you do not like/use and sell them. This way you can instantly have a better deck and some coins. Elements is a fantasy card game online.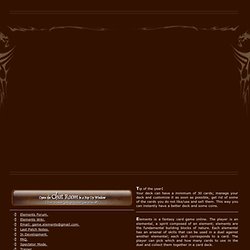 Neopets | Manhas e Dicas para Neopets Cheats | Jogos Online
Herói