Foto
let there be light
This is a very special recipe for two important reasons: One, it's delicious, hearty, and comforting. Noodles. Meatballs. No brainer! Two (and even more importantly!)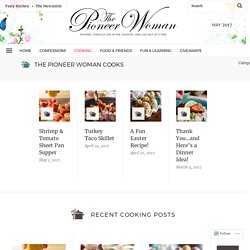 goingpro2010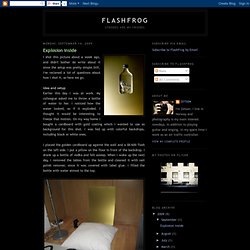 FlashFrog
There are two types of photographers: Those who have shot water drops and those who will. Idea Two days ago I saw an episode of Time Warp on Discovery Channel, a program were they slow things down. They are using a high-speed HD movie camera to capture movement with a frame rate of 10,000 frames per second. It's a amazing!
Videographer Mayeul Akpovi just released his latest addition to his Paris In Motion series. It is a fun, happy timelapse/hyperlapse series showing Paris in all its glory. Through wonderful locations, interesting people and great cinematography Mayeul captures the uplifting side of the city. Being a four parts series it is interesting to see how Mayeul technique refined through the year he has been releasing those movies.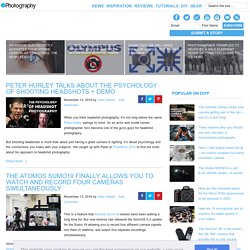 April 2014 : Wednesday Apr 2014 : Wednesday filed underFrance, Paris Arriving at the Louvre in the Late Evening Updated the Sony A7r Review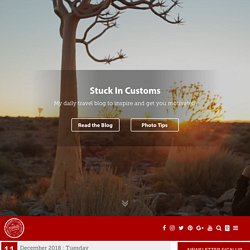 Learn how to take and edit digital photographs using visual tutorials that emphasize concept over procedure, independent of specific digital camera or lens. This is a complete listing of all tutorials on this site; click the drop-down links in the top menu to see particular topics. Photography is going through an exciting transition period as many film photographers are beginning to explore the new capabilities of digital cameras. While the fundamentals have remained similar, other aspects are markedly different. This is a great time to get involved with digital photography. These tutorials are rarely influenced by changes in image editing software and camera equipment — due to their unique concept-based approach.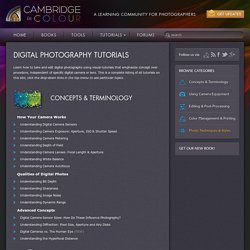 Galerie de royeiror