Master Thesis
Sukiennice Museum : Stories Behind the Paintings
Museums Pursue Engagement With Social Media
MYFORUM
Cover design by Jennifer Rae Atkins The Participatory Museum is a practical guide to working with community members and visitors to make cultural institutions more dynamic, relevant, essential places. It was written by me, Nina Simon. I'm an exhibit designer, museum consultant, and the author of the Museum 2.0 blog.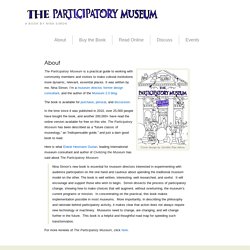 Navnegeneratoren er meget simpel. Tryk på knappen "Dreng" for at få et drengenavn frem, tryk på knappen "Pige" for at få et pigenavn frem. Generatoren husker hvilke navne den allerede har vist indtil du trykker på knappen "Genstart generatoren" eller lukker din internetbrowser.
Navnegeneratoren giver gode forslag til navne til dit barn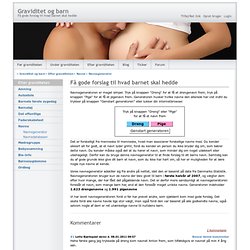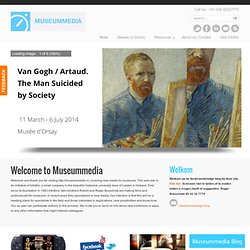 Welcome and thank you for visiting http://museummedia.nl, covering new media for museums. This web-site is an initiative of Infofilm, a small company in the beautiful historical university town of Leiden in Holland. Ever since its foundation in 1983 Infofilms' twin-brothers Robert and Roger Busschots are making films and audiovisuals for museums. In recent years they specialized in new media.
Sukiennice Museum: Stories Behind the Paintings