Science & Technology
Get flash to fully experience Pearltrees
Ever since the Large Hadron Collider (LHC) went online in 2008, physicists have been conducting experiments, hoping to finally prove or disprove the existence of The God Particle, otherwise known as the Higgs Boson . CERN (which operates the LHC) gives this basic introduction to the theorized particle :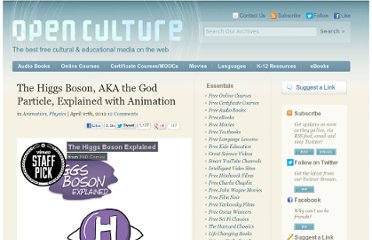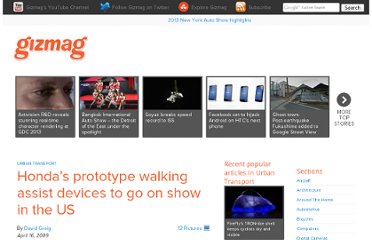 April 16, 2009 With increasing numbers of post-war baby boomers beginning to face old age, devices assisting people remain mobile as they grow older will become big business. Honda , which started out making motorcycles, has anticipated the needs of an aging population and invested heavily in mobility robotics research.
The widespread usage of exoskeletal robotics to augment human beings moved a step closer this week when Raytheon demonstrated its second generation Exoskeleton, the XOS 2.
Last updated: 10/27/2011* Raytheon's second-generation exoskeleton (XOS 2), essentially a wearable robotics suit, has been named one of the Best Inventions of 2010 by Time Magazine .