Bibliographic
THE BRITISH LIBRARY - The world's knowledge. University professors turn to the blogosphere, for classes and r. Correction Appended: An earlier version of this story misidentified the title of Mark Perry, a professor of economics and finance at the School of Management at the University's Flint campus.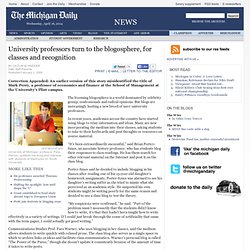 Jed Moch/Daily University of Michigan professor, Fara Warner, updates her blog and interacts with students at Starbucks on South University.
Michigan / 23 / 03 / 2009 / News / Home. The University of Michigan Press is announcing today that it will shift its scholarly publishing from being primarily a traditional print operation to one that is primarily digital.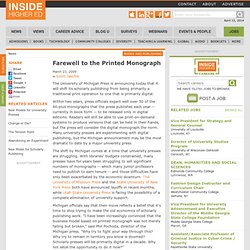 Within two years, press officials expect well over 50 of the 60-plus monographs that the press publishes each year -- currently in book form -- to be released only in digital editions. Readers will still be able to use print-on-demand systems to produce versions that can be held in their hands, but the press will consider the digital monograph the norm. Many university presses are experimenting with digital publishing, but the Michigan announcement may be the most dramatic to date by a major university press. The Chicago Manual of Style Online: Chicago-Style Citation Quick Guide. The Chicago Manual of Style presents two basic documentation systems: (1) notes and bibliography and (2) author-date.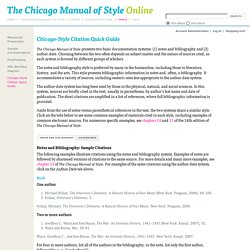 Choosing between the two often depends on subject matter and the nature of sources cited, as each system is favored by different groups of scholars. The notes and bibliography style is preferred by many in the humanities, including those in literature, history, and the arts.
Civilization. George Santayana. Jorge Agustín Nicolás Ruiz de Santayana y Borrás, known as George Santayana (December 16, 1863 – September 26, 1952), was a philosopher, essayist, poet, and novelist.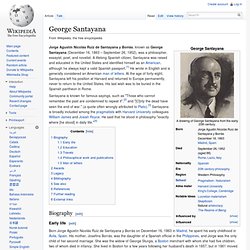 A lifelong Spanish citizen, Santayana was raised and educated in the United States and identified himself as an American, although he always kept a valid Spanish passport.[1] He wrote in English and is generally considered an American man of letters. At the age of forty-eight, Santayana left his position at Harvard and returned to Europe permanently, never to return to the United States. Oxford Dictionary of National Biography. Home | About Oxford DNB | What's new | Subscriber services | Contact us | Help Current version: September 2012 Subscriber login > Forgotten your password?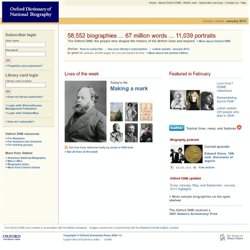 Naperville Public Library...... Net: Humanities and Social Sciences Online.
Maps. Anthropology Research Guide. Periodicals. C.O.D. Library Patron Authentication.
---