Research
Asset Correlations: Major Asset Classes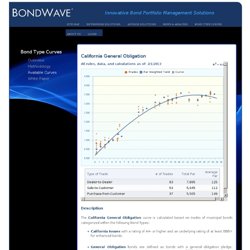 Bond Type Curves
Description The California General Obligation curve is calculated based on trades of municipal bonds categorized within the following Bond Types: California Issues with a rating of AA- or higher and an underlying rating of at least BBB+ for enhanced bonds.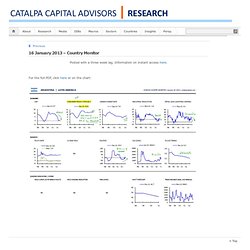 Catalpa Capital
Posted with a three week lag. Information on instant access here . Today's Issue Cluster: Rail • China's investment in rail is surging again. Ditto for subways. • A new "silk railroad" connects Asia to Europe though Kazakhstan. Ditto through Siberia. • A silk spur goes through Indochina.
Federal Reserve Districts and Banks
The Federal Reserve officially identifies Districts by number and Reserve Bank city. In the 12th District, the Seattle Branch serves Alaska, and the San Francisco Bank serves Hawaii. The System serves commonwealths and territories as follows: the New York Bank serves the Commonwealth of Puerto Rico and the U.S. Virgin Islands; the San Francisco Bank serves American Samoa, Guam, and the Commonwealth of the Northern Mariana Islands.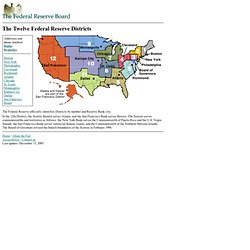 Credit Easing Policy Tools :: Federal Reserve Bank of Cleveland
Federal Reserve Bank of St. Louis | Economic Data, Monetary Rates, Economic Education
Research Publications
The Federal Reserve Bank of San Francisco: Economic Research, Educational Resources, Community Development, Consumer and Banking Information
Survey: Home
Doing Business - Business Planet - The World Bank Group
Harvard Business School - Institute for Strategy and Competitiveness
The Future Issue - An FP Special Report
The Economist Film Project
Fuck Yeah, Dinosaur Art!: Archive