Securing Change
Nudging responsible behaviour
The Travel Foundation - Travelife. It's important to establish a system that will allow you to monitor water and energy consumption.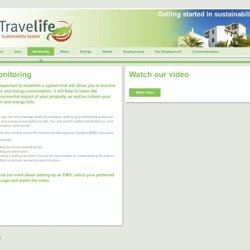 It will help to lower the environmental impact of your property, as well as reduce your water and energy bills. Since you can only manage what you measure, setting up a monitoring system for water and energy consumption is vital. You will need to gather information on your consumption each month. The Travel Foundation - Travelife.
Climate change & carbon solutions
Nudge blog · Improving Decisions About Health, Wealth, and Happiness. Ecumenical Coalition for Tourism - ECOT. Tourism Concern. Responsible Tourism Awards organised by responsibletravel.com. The Awards were founded in 2004 to surprise and inspire tourists and the tourism industry by the best of the best in responsible tourism - tourism that creates better places to live in and visit. 2013 sees the awards growing to be called the World Responsible Tourism Awards.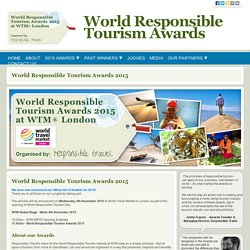 We want to celebrate the shining stars of responsible tourism - the individuals, organisations and destinations working innovatively with local cultures, communities and biodiversity. But more than that, we want their examples to inspire others. The Responsible Tourism Partnership. 10 Life Lessons From PEPY. WTM World Responsible Tourism Day - WTM World Responsible Tourism Day. Responsible Travel's Justin Francis - Inspiring Entrepreneur‬‏
---