Geography
World Atlas including Geography Facts, Maps, Flags - worldatlas.com
built.pdf (application/pdf Object)
Devastation in the Japanese countryside exposes a looming demographic crisis Much as the aftermath of Hurricane Katrina highlighted ugly realities in American society, the recent earthquake has uncovered a troubling side of Japan's national life: the vulnerability of its poor, neglected, and increasingly elderly rural countryside. You see this in the faces of tsunami and earthquake survivors on television. About one-in-three residents in the areas of Japan worst hit by the disaster are more than 65 years old, a significantly higher ratio than the national average of 22.7 percent. Some 22 percent of Japan's elderly are poor, according to the Organisation for Economic Co-operation and Development.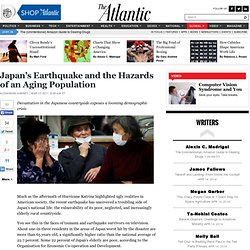 Japan's Earthquake and the Hazards of an Aging Population - Alexandra Harney - International
worldnews: search results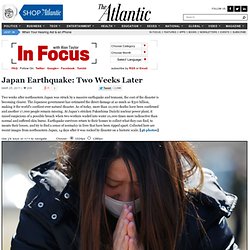 Japan Earthquake: Two Weeks Later - Alan Taylor - In Focus
Two weeks after northeastern Japan was struck by a massive earthquake and tsunami, the cost of the disaster is becoming clearer. The Japanese government has estimated the direct damage at as much as $310 billion, making it the world's costliest-ever natural disaster. As of today, more than 10,000 deaths have been confirmed and another 17,000 people remain missing.
Geography & Urban Development reddits
I'm trying to understand the geography of the tsunami. Did the Boso Peninsula(Chiba) shield Tokyo? : japan
reddit
openprinter_announce: search results