Robertrowshan
Robert Babak Rowshan
So I ran into a friend who knows a lot about U.S. policy and Iran .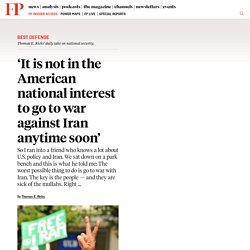 'It is not in the American national interest to go to war against Iran anytime soon'
THIS JUST IN! Sloths in onesies!
Netflix, Please Don't Go Cable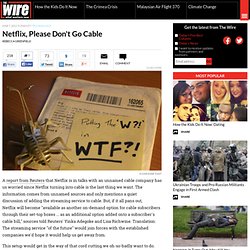 A report from Reuters that Netflix is in talks with an unnamed cable company has us worried since Netflix turning into cable is the last thing we want.
I Double-Derp Dare You
Is Google Voice (previously GrandCentral) co-founder Craig Walker getting back into the VoIP game? According to a recent tweet he sent out, it looks like Walker and his team at incubator Firespotter Labs is cooking up something in the VoIP space.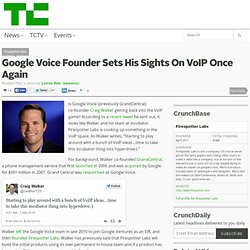 Google Voice Founder Sets His Sights On VoIP Once Again
If you're new here, you may want to sign up for email alerts or to subscribe to my RSS feed .
Odd Anomalous Facts about the Human Mouth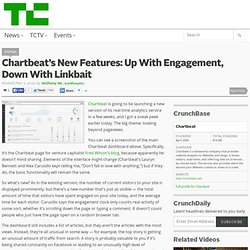 Chartbeat is going to be launching a new version of its real-time analytics service in a few weeks, and I got a sneak peek earlier today.
Chartbeat's New Features: Up With Engagement, Down With Linkbait
Don't draw attention to your community's weaknesses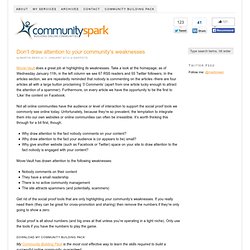 Movie-Vault does a great job at highlighting its weaknesses.
Australia's Leading Renewable Energy Company – Hydro Tasmania – Completes Cisco Connected Grid Implementation at Tasmania's King Island Power Station
Cisco Australia has been working with Logica on a major upgrade to the communications network at Tasmania's King Island power station.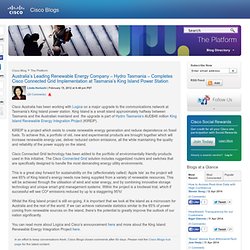 Google Meets Miss Manners, Encourages Searchers To Thank Those Who +1'd Content
DEAR MISS GOOGLE: When I searched for something using your service, I found a friend had +1′d one of the of listings. What should one do in this case?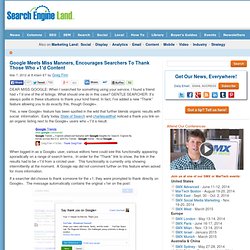 How independent is your online community?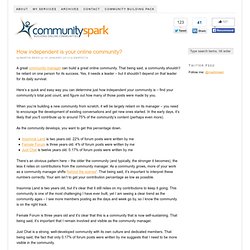 A great community manager can build a great online community. That being said, a community shouldn't be reliant on one person for its success. Yes, it needs a leader – but it shouldn't depend on that leader for its daily survival.
Alumni Scholarship Award Winners: Carrie, Kristin, Catherine — School of Visual Arts — MFA in Interaction Design
The department is proud to announce that second-year MFA Interaction Design candidates, Carrie Stiens, Kristin Breivik, and Catherine Young have received Alumni Scholarship Awards from the School of Visual Arts Alumni Society.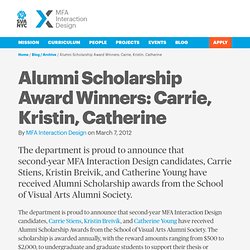 On Wednesday, the Securities and Exchange Commission today charged a Chicago-area investment adviser, Anthony Fields, with fraudulently promoting more than $500 billion in fictitious securities on several social media sites and issued two alerts and an investor bulletins regarding the risks investors and advisory firms face when using social media.
SEC Charges Adviser with Defrauding Investors via Social Media Sites | Investing, Raising Capital, Sales Training, and Recruiting with Social Media
How to Ensure Replacement Windows Live up to Efficiency Claims
Home energy savings from replacement windows may be overstated by marketers… Homeowners who replace their existing windows with new energy-efficient ones will be saving energy and helping to reduce heating and cooling costs. But the home energy-savings claims made by some companies which market replacement windows may be overstated.
Follow WordPress Development
Steve Jobs's Reality Distortion Field — [VIDEO
6 Steps To Get The Most Out Of Your Optimization Team
I would like to start this blog post by stating I am NO Analyst! However, I am on the front lines, talking to the people contacting FutureNow Inc. and answering their sales related questions. My unique lack of expertise in the day to day analytical reporting allows me to share some insights about what is necessary to begin a Conversion Rate Optimization Engagement, even before your first call with an analyst!
Online Checkout Evolves — Pay by Holding Your Credit Card Up to Your Webcam
The Internet will need to see some ID, please. Online payment company Jumio has announced the launch of Netverify: an image recognition technology that allows merchants to remotely scan credit cards and IDs with a webcam or phone.
Would you Expose your Family to Neurotoxins for a Greener Lawn?
World Water Day Focus: Carbon for Water
Community Math: Multiplying Employee Power to Fight Global Hunger
Hands On With The New iPad