2012
Lao school's magic man | Northern Rivers News | Local News in Northern Rivers | Northern Rivers Echo. Nimbin businessman Peter Laurence is able to combine business with the pleasure of giving.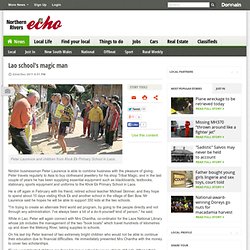 Peter travels regularly to Asia to buy clothesand jewellery for his shop Tribal Magic, and in the last couple of years he has been supplying essential equipment such as blackboards, textbooks, stationary, sports equipment and uniforms to the Khok Ek Primary School in Laos. He is off again in February with his friend, retired school teacher Michael Skinner, and they hope to spend about 10 days visiting Khok Ek and another school in the village of Ban Bow.
Mr Laurence said he hopes he will be able to support 350 kids at the two schools. "I'm trying to create an alternate third world aid program, by going to the people directly and not through any administration. I've always been a bit of a do-it-yourself kind of person," he said. Looking out on the Pir Panjal. The 'Asian Brown Cloud' is estima­ted to be respon­sible for over two millio­n deaths annual­ly in India alone.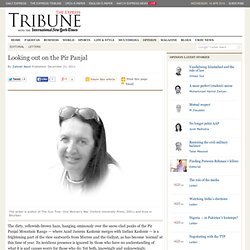 The writer is author of The Gun Tree: One Woman's War (Oxford University Press, 2001) and lives in Bhurban The dirty, yellowish-brown haze, hanging ominously over the snow-clad peaks of the Pir Panjal Mountain Range — where Azad Jammu Kashmir merges with Indian Kashmir — is a frightening part of the view eastwards from Murree and the Galiyat, as has become 'normal' at this time of year. Its invidious presence is ignored by those who have no understanding of what it is and causes worry for those who do. Uncle Jang emerges as real power in North Korea - Asia - World.
That is the view of South Korean analysts as Kim Jong-il lies in a glass coffin in Pyongyang and weeping mourners file by for a last glimpse of the man who ruled North Korea for 17 years before dying last Saturday.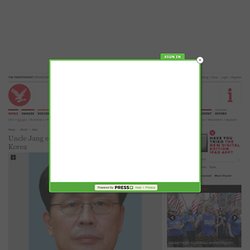 Behind the scenes of mourning, a backstage plan to ensure a smooth transition of power has thrust Jang Song-thaek into the spotlight. The brother-in-law of the former leader is thought to wield the most power in the new North Korean administration and is joined by his wife Kim Kyong-hui, and the highest ranking military commander, General Ri Young-ho in the country's most powerful decision-making group. Tom Zeller Jr.: Keystone XL: The Persistent Illusion Of Jobs, Jobs And More Jobs. Although the Senate and the House are facing off over legislation that would extend the payroll tax cut, it now seems certain that any compromise will contain a provision -- one staunchly insisted upon by Republicans in both chambers -- that President Obama make a decision on the long-disputed Keystone XL oil pipeline within 60 days.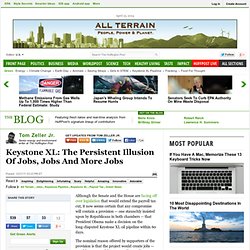 The nominal reason offered by supporters of the provision is that the project would create jobs -- roughly 20,000 of them, according to the number most often used these days. But that number, like so much else attending the Keystone XL project, has been a matter of intense debate, and it's difficult to imagine that the real motive behind the 60-day provision is anything but partisan gamesmanship. It is at least as partisan as the Obama administration's own decision early last month to postpone any ruling on the proposed pipeline until early 2013 -- which just so happened to be after next year's presidential contest. Live ammo inflame violence in Britain' British campaigners are warning that the idea of police officers shooting at anti-government's protesters during future civil unrest only risks inflaming violence.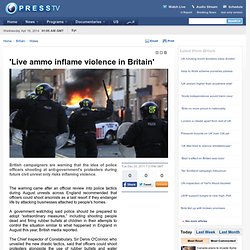 The warning came after an official review into police tactics during August unrests across England recommended that officers could shoot arsonists as a last resort if they endanger life by attacking businesses attached to people's homes. A government watchdog said police should be prepared to adopt "extraordinary measures," including shooting people dead and firing rubber bullets at children in their attempts to control the situation similar to what happened in England in August this year, British media reported. Fractivism: one more symptom of peak oil | Ian McPherson. Peak oil activists can hold their heads high.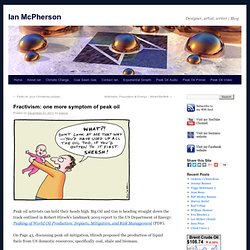 Big Oil and Gas is heading straight down the track outlined in Robert Hirsch's landmark 2005 report to the US Department of Energy: Peaking of World Oil Production: Impacts, Mitigation, and Risk Management (PDF). On Page 43, discussing peak oil mitigation, Hirsch proposed the production of liquid fuels from US domestic resources; specifically coal, shale and biomass. The U.S. is endowed with a vast resource of oil shale, located primarily in the western part of the Lower 48 states with lesser quantities in the mid Atlantic region. Processes for mining shale and retorting it at high temperatures were developed intensively in the late 1970s and early 1980s.
However, when oil prices decreased in the mid 1980s, all large-scale oil shale R&D was terminated. Worldwide Hippies News Briefs Wednesday. N.Korea military, uncle to share power with Kim heir BEIJING (Reuters) – North Korea will shift to collective rule from a strongman dictatorship after last week's death of Kim Jong-il, although his untested young son will be at the head of the ruling coterie, a source with close ties to Pyongyang and Beijing said.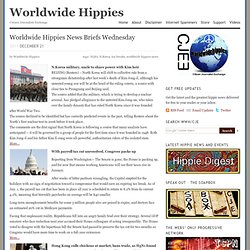 The source added that the military, which is trying to develop a nuclear arsenal, has pledged allegiance to the untested Kim Jong-un, who takes over the family dynasty that has ruled North Korea since it was founded after World War Two. The source declined to be identified but has correctly predicted events in the past, telling Reuters about the North's first nuclear test in 2006 before it took place.
The comments are the first signal that North Korea is following a course that many analysts have anticipated — it will be governed by a group of people for the first time since it was founded in 1948. The 'Iranian Schindler' who saved Jews from the Nazis. 20 December 2011Last updated at 19:58 ET By Brian Wheeler BBC News, Washington Sardari trained as a lawyer in Switzerland before becoming a diplomat Thousands of Iranian Jews and their descendants owe their lives to a Muslim diplomat in wartime Paris, according to a new book.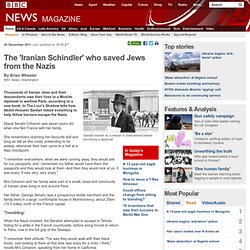 In The Lion's Shadow tells how Abdol-Hossein Sardari risked everything to help fellow Iranians escape the Nazis. Eliane Senahi Cohanim was seven years old when she fled France with her family. She remembers clutching her favourite doll and lying as still as she could, pretending to be asleep, whenever their train came to a halt at a Nazi checkpoint.
Fear, 9/11 and spiritual awakening. Crises also have a way of revealing the true leaders.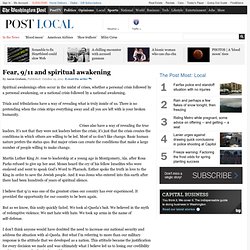 It's not that they were not leaders before the crisis; it's just that the crisis creates the conditions in which others are willing to be led. Most of us don't like change. Basic human nature prefers the status quo. But major crises can create the conditions that make a large number of people willing to make change. Martin Luther King Jr. rose to leadership at a young age in Montgomery, Ala. after Rosa Parks refused to give up her seat. Ted Nugent Calls For Punishing The Poor, Claims They Make Poor Decisions To End Up In Poverty. Ted Nugent is part of the cockroach crowd of conservatives.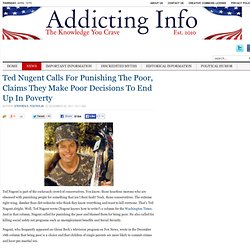 You know, those heartless morons who are obsessed with punishing people for something that isn't their fault? Yeah, those conservatives. The extreme right wing, dumber than dirt rednecks who think they know everything and want to kill everyone. That's Ted Nugent alright. Well, Ted Nugent wrote (Nugent knows how to write?) Protesters 'Deserve to Be Thrown Into Hitler's Ovens,' Egyptian Military Adviser Says. Video posted online by Egyptian activists appeared to offer clear evidence that flaming Molotov cocktails were hurled at protesters from the top of a building controlled by soldiers on Saturday. As my colleague David Kirkpatrick reports, a general from Egypt's ruling military council insisted on Monday that soldiers had not used force against peaceful protesters after a weekend of such attacks that were "witnessed by journalists, captured on video and broadcast across the Internet and on satellite television."
But a still more baffling statement was made by a retired general who now serves as an adviser to the military government's public relations department. In comments published by the Egyptian newspaper Al Shorouk on Monday, the adviser, Gen. Abdel Moneim Kato, said that the protesters who came under attack by soldiers were delinquents "who deserve to be thrown into Hitler's ovens." The Secret That 'Job Creators' Like Walmart Won't Tell You.
Facebook. Obama, Congress Pass Defense Authorization Bill With Little Discussion, Codifying Indefinite Military Detention of US Citizens. A daily TV/radio news program, hosted by Amy Goodman and Juan Gonzalez, airing on over 900 stations, pioneering the largest community media collaboration in the United States. Under Romney, Bain Capital Made Millions From South Carolina Business That Shut Down, Laid Off 150 Workers. By Tanya Somanader on December 19, 2011 at 6:40 pm "Under Romney, Bain Capital Made Millions From South Carolina Business That Shut Down, Laid Off 150 Workers" In a wayward attempt to rebrand himself as a middle-class hero, GOP presidential candidate Mitt Romney is running headlong into his history with Bain Capital. Last of the True Marxists « Thoughtlines with Bob Carr.
(Photograph: Reuters) The irreplaceable and lamented Christopher Hitchens once said he liked religious fundamentalists. They read the books and – Jew, Christian, Muslim – took the writing seriously. Believed what God said. Assange's treatment says a lot about us. Headliner ... Julian Assange is arguably the most famous Australian in the world today. Photo: AP An open letter to Kevin Rudd As most Australians contemplate a traditional Christmas of over-indulgence and recuperation, we should spare a thought for one of our less fortunate compatriots. He lives in exile under house arrest, awaiting one last hopeful court appeal. PM - Couple find 250 million year old fossil on Tas beach 19/12/2011. TIM PALMER: A Tasmanian couple on a quiet walk down to the beach have discovered a fossil that scientists say is 250 million years old. The fossilised remains belong to a Dicynodont, a tusked plant-eating animal that's believed to be a distant ancestor of modern mammals and never found so far south in Australia.
Felicity Ogilvie reports from Hobart. FELICITY OGILVIE: Hobart couple Bob and Penny Tyson were staying on the Tasmanian peninsula a few years ago when Mr Tyson decided to go down to the beach for a walk. The couple like looking for fossils. But they never thought they'd find anything like the 250 million year remains that were embedded in the rocks at the beach.
Japan's Premier Declares Fukushima Nuclear Plant Stable. AP Enterprise: Russia oil spills wreak devastation. UK to face boldest anti-monarchy protest. How Ayn Rand Seduced Generations of Young Men and Helped Make the U.S. Into a Selfish, Greedy Nation. Timeline: How we convinced Facebook to unfriend coal. Project World Awareness. American Psychosis: What happens to a society that cannot distinguish between reality and illusion? Tell Israel: Free the Shministim! Decision Day for wind energy in NSW? « Yes to Renewable Energy. If Americans Knew - what every American needs to know about Israel/Palestine. National Defense Authorization Act. Corporatism The Biggest Company You've Never Heard of. Veterans Today | Military Veterans and Foreign Affairs Journal – VA – Veterans Administration. Britain promoting spy journalism. Fresh shutdown hangs over US govt.
Northern Rivers news, sport and weather | Northern Rivers Echo. The Indefinite Detention Bill DOES Apply to American Citizens on U.S. Soil. High radioactive cesium levels found at Tokyo school. Martin Ferguson releases domestic nuclear power white paper. AMAZING! Homeless Family Occupies Foreclosed Home in Brooklyn (Inside Story) David Wilcock: CONFIRMED: The Trillion Dollar Lawsuit That Could End Financial Tyranny~ Central Australia abuzz with bee boom. Growing Up With Barely a Meal a Day. New approach to determining human impact on climate gives same answer. 'Aftershock' Book Predicts Economic Disaster Amid Controversy.
Anonymous - Message to the American People. An Open Letter from America's Port Truck Drivers on Occupy the Ports | Coalition for Clean and Safe Ports. Reactor 4 is falling apart. Red alert: Fukushima nuclear reactor 4 possibly collapsing, say sources, mass evacuations may be necessary. Cannabis. Eccentric town, Todmorden, growing ALL its own veg. 2013. NZ food bill to make growing food a government privilege rather than a human right. Obama Orders Military To Prepare For Spring Food Riots. Exclusive: The methane time bomb - Climate Change - Environment.
Search.
---