Music Review sites
Piano Blues/19 Classic Blues Songs From the 1920s Blues With a Freshness Tuesday, January 3, 2012 Permalink/Comments
Robert Christgau: Expert Witness: January 2012
The Best Jazz Albums of All Time
know why I love hip hop?
The 40 Best Albums of 2010 | KANYE WEST
Fetishists—the bottom-spankers, the hog-tiers, the boot-lickers, the bound, the gagged—must be rejoicing today. They no longer have to be content with brutal German industrial to soundtrack their sessions. As tight as a corset and as depthless as a stretch of latex, How to Dress Well's peerless Love Remains is the sound of emotional mortification for paraphiliacs among us.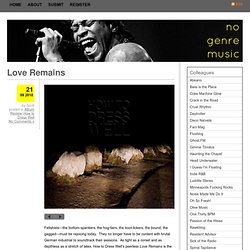 No Genre » Blog Archive » Love Remains
Best music 2011
Records To Die For
Over the past month, AllMusic has chronicled the highlights of 2010, selecting our favorite albums from a wide variety of genres. Now, we offer the cream of the crop of those many lists -- the very best new albums of 2010, chosen from every sound and style. Yes, you'll find some usual suspects -- Kanye West and Arcade Fire, Janelle Monáe and LCD Soundsystem -- but this list digs deeper, offering choice metal, electronica, and country albums, the music that wound up defining 2010 for us.
AllMusic's Favorite Albums of 2010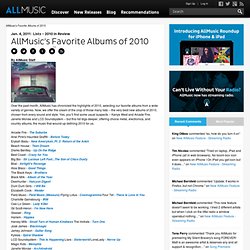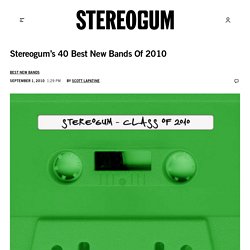 s 40 Best New Bands Of 2010
With fall on the horizon, we're escaping a slow summer and shifting into that final, fertile phase of the music year's release cycle. Which makes it a ripe time to get some perspective on the year, in terms of the big records from past favorites, and here, the bands that have introduced themselves as new ones.
Staff Lists: The Top 50 Albums of 2010 | Features | Pitchfork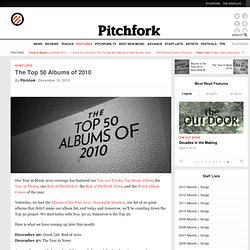 Our Year in Music 2010 coverage has featured our Top 100 Tracks , Top Music Videos , the Year in Photos , our Best of Pitchfork.tv, the Best of Pitchfork News , and the Worst Album Covers of the year. Yesterday, we had the Albums of the Year 2010: Honorable Mention , our list of 20 great albums that didn't make our album list, and today and tomorrow, we'll be counting down the Top 50 proper. We start today with Nos. 50-21, tomorrow is the Top 20.
Experimental Artists, Albums, and Music at Metacritic
(All week we're counting down the top songs of 2010.
The Top 40 Songs of 2010: 10-1 « Frontier Psychiatrist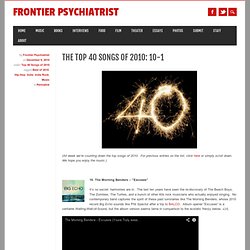 Electronic music - Listen free at Last.fm
Downtempo music - Listen free at Last.fm