Recipes
Recipes for 101 Simple Salads for the Season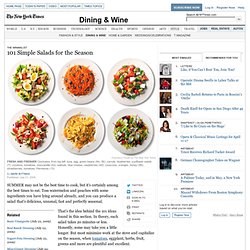 That's the idea behind the 101 ideas found in this section. In theory, each salad takes 20 minutes or less.
CREAMY CHEESY POTATOES
In the realm of Scalloped Potatoes, this recipe is the winner . . . at least in my book. It's a Family Favorite. We make these for almost every holiday dinner, and in between. When I was younger, we would devour these very quickly at the dinner table. If there were any left-overs, we would fight for them! I got smart though . . .