Recipes
Recipes for 101 Simple Salads for the Season. That's the idea behind the 101 ideas found in this section.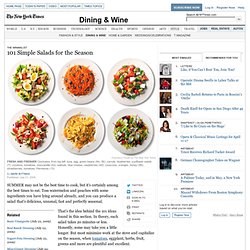 In theory, each salad takes 20 minutes or less. Honestly, some may take you a little longer. But most minimize work at the stove and capitalize on the season, when , eggplant, herbs, fruit, greens and more are plentiful and excellent. This last point is important. Not everything needs to be farmers' market quality, but it's not too much to expect ripe fruit, fragrant herbs and juicy greens. CREAMY CHEESY POTATOES. In the realm of Scalloped Potatoes, this recipe is the winner . . . at least in my book.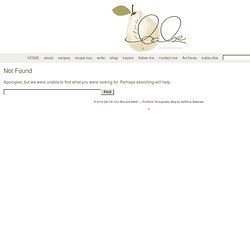 It's a Family Favorite. We make these for almost every holiday dinner, and in between. When I was younger, we would devour these very quickly at the dinner table. If there were any left-overs, we would fight for them! I got smart though . . .
Baking. Drinks. Blogs. Vegetarian. Favorites. Neat.
---