Green
A 'greener' downtown Chicago will require retrofitting. It's not enough to build new energy-efficient structures; the old ones must be fixed. The essence of the Farnsworth House's elegant, less-is-more beauty can be described in a single, inelegant term: site-specific.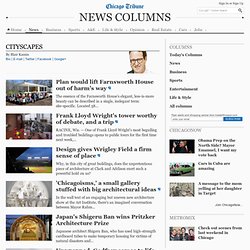 Located 58... Cityscapes in bloom again. Australia's floods a glimpse of warmer future. STOCKHOLM (AP) — Though you can't make a direct link between Australia's killer floods and climate change, they do hold a warning for the future: Scientists predict such extreme weather events will increase both in intensity and frequency as the planet warms.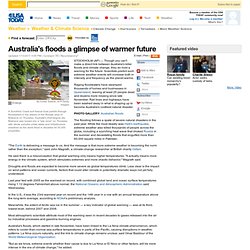 Raging floodwaters have swamped thousands of homes and businesses in Queensland, leaving at least 25 people dead and dozens more missing since late November. Rail lines and highways have been washed away in what is shaping up to become Australia's costliest natural disaster. The flooding follows a spate of severe natural disasters in the past year. While the most deadly was Haiti's earthquake, extreme weather also killed thousands of people across the globe, including a scorching heat wave that choked Russia in the summer and devastating floods that engulfed more than 60,000 square miles in Pakistan. "The Earth is delivering a message to us. 2010 ties 2005 as warmest year on record, with temperatures 1.12 degrees above normal.
Preserving Cabrini-Green's images In the sharp sun of an April afternoon, Nate Lanthrum walks through the remains of Cabrini-Green giving away what he has taken.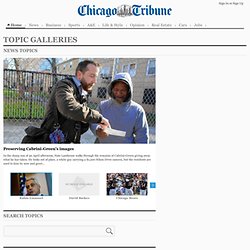 He looks out of place, a white guy carrying a $1,500 Nikon D700 camera, but the residents are used to him by now and greet... Blackhawks thrilled to have Brent Seabrook back Starting with Game 6 Sunday, Brent Seabrook's timeout will be over and the defenseman will be back on the ice — so long as he promises to play nice.
---