Photo/picture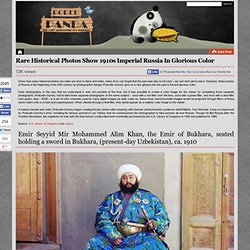 Thanks! Like us on FB for more awesome posts!
Rare Historical Photos Show 1910s Imperial Russia In Glorious Color
1step2theleft : Discover the Delightful Town
the-best-photography-apps-for-iphone-2014-edition-1496689753?utm_content=bufferf8710&utm_medium=social&utm_source=twitter
lifehacker
How People React When Complete Strangers Fall Asleep On Them On The Subway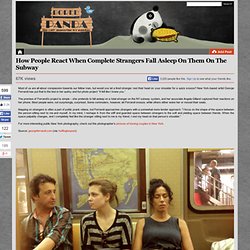 Thanks! Like us on FB for more awesome posts! Most of us are all about compassion towards our fellow man, but would you let a tired stranger rest their head on your shoulder for a quick snooze?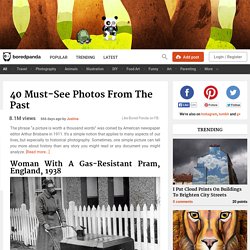 Thanks! Like us on FB for more awesome posts! The phrase "a picture is worth a thousand words" was coined by American newspaper editor Arthur Brisbane in 1911.
#Photo Incredible series: same little house shot
#Photo Discover Istanbul-based's Erda Inci's
The secret to making food irresistible on TV (via
Russian photographer Sergey Semenov shows you the NYC Central Park the way you've never seen it before. The amazing picture that won Semenov the best amateur award from the International Pano Awards, is stitched together from a bunch of 360-degree panoramic pictures, taken from a helicopter. The interactive version below allows you to zoom in so much you can see every house around the park! sources: AirPano.com, dailymail, geekologie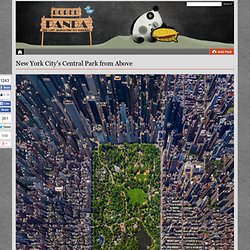 New York City's Central Park from Above
#photo Franck Allais' oversized toys series looks amazing, via @justlike_awoman
No direct quick and easy way. There *is* a way. The real problem is retrieving them all from Flickr when you're using a free account. They don't delete photos, but on free accounts you can only view the 200 most recently uploaded ones and you can't retrieve pictures in their original size (if they exceed 2048 by somethingsomething pixels) If you shoot a lot of photos, Flickr Pro is worth it. If you're just looking for an Instagram replacement, it's probably not the best alternative. 12/20/12 8:26am
Free the Photos Imports Your Instagram Photos Into Flickr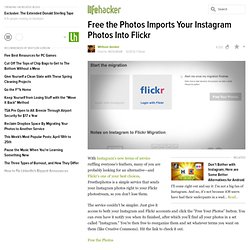 Art of Composition in Photography- Tips and Examples
Harbouring a love of Ports - Photo Essay
"A ship is safe at harbor, but that is not what ships are for." William Shedd The problem with the weekly twitter photo sharing phenomenon @FriFotos is that the topics chosen are always great. Often when looking through images only expecting to find one or two, numerous suitable pictures spring out, signalling the need for a post.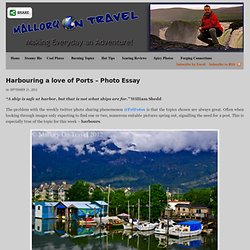 Twitter to Add Photo Filters to Compete With Instagram
Jay Mark Johnson. The abstract-seeming images here are not the result of some wacky Photoshopping. Jay Mark Johnson's photos are actually incredibly precise.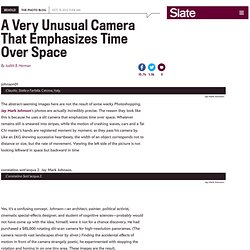 Milan, Palazzo Brera Wild About Travel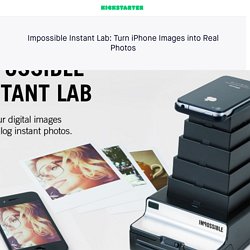 With our Kickstarter campaign having ended, you still have the chance to be among the first to receive your personal Instant Lab. Please visit www.the-impossible-project.com to start diving into the magic of analog instant photography now. Follow Impossible on Twitter USA / EU / ASIA and on Facebook USA / EU / ASIA. For press, please find hi res photos and further information here. For press inquiries please contact marlene(at)the-impossible-project.com
Impossible Instant Lab: Turn iPhone Images into Real Photos by The Impossible Project
The Day Begins in Antarctica
La Gazette du Mauvais Gout
Ce soir j'ai été voir le reportage de Richard Press sur le photographe Bill Cunningham. Je crois que je n'ai pas été profondément touchée et inspirée de la sorte depuis des lustres, voir depuis... jamais.. Ce reportage m'a retourné la tête et le coeur. Je suis restée bouche bée tout le long du film, avec des envies de rire aux éclats puis de pleurer, devant l'incroyable talent de Bill à savoir captiver la beauté et l'excentricité mais surtout stupéfié devant sa bonté, un coeur pur comme on en croise pas deux fois dans sa vie, sa poésie et son sens de l'humour. Je n'ai sincèrement jamais vu quelqu'un d'aussi humble, avec autant de passion et un talent aussi indéniable.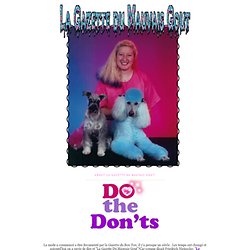 inspire me now
Lady Gaga by LaChapelle
Lady Gaga nue par David LaChapelle | SOIS BELLE ET PARLE - L'ÜBE
La Machine sur Flickr : partage de photos !
Imperial Investigation School sur Flickr : partage de photos !
Looking at you
Under the snow I think
Cimetière
je me jette à l'eau
MacGyver symbol : le trombone est là
Chrissy Angliker - BOOOOOOOM! - CREATE * INSPIRE * COMMUNITY * A
64 photos by 64 photographers - BOOOOOOOM! - CREATE * INSPIRE *
Johannes Vogl - BOOOOOOOM! - CREATE * INSPIRE * COMMUNITY * ART
beardfolio | Fonda LaShay
I found these creepy/beautiful images on my friend's blog, Dinosaur Party.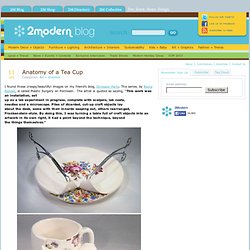 Anatomy of a Tea Cup
Lego Pin Up
V Magazine preview: Curves Ahead by Solve Sundsbo
ffffl*ckr
Judges Decide "Wolf Jumping Over Fence" Photo Is Fake...Sort of
unnamed pearl