Rlthedford
Roxanna
Married, mom, teacher
Beautiful Photographs of Star Trails Above Australian Outback. Lasagna Soup. With spring officially arriving last weekend, this house could pretty much assume that soup would be a rarity for a few months.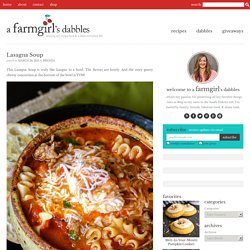 I'm just not the kind to put a hot pot on the stove during the spring and summer, unless we have some unseasonably cool weather. My husband, on the other hand, would welcome a cup of hot chili or soup almost any day of the year. But just as soon as spring finally decided to peek out, it disappeared. Wedding Invitations, Envelopes, Stationery, Crafts | Paper Source Stationery Stores. Marriage.jpg (JPEG Image, 720 × 576 pixels) The Boss. Crayon Heart Valentines | Lifestyle Crafts. The Infamous Jacques Torres Chocolate Chip Cookies.
Now, I have a chocolate chip cookie recipe that I swear by.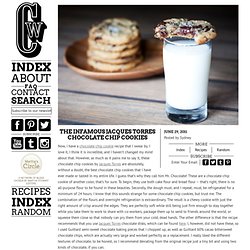 I love it, I think it is incredible, and I haven't changed my mind about that. However, as much as it pains me to say it, these chocolate chip cookies by Jacques Torres are absolutely, without a doubt, the best chocolate chip cookies that I have ever made or tasted in my entire life. I guess that's why they call him Mr. Chocolate! These are a chocolate chip cookie of another color, that's for sure. Bags & Purses. Mountains of Books Become Mountains. I thought I'd seen every type of book carving imaginable, until I ran across these jaw dropping creations by Guy Laramee.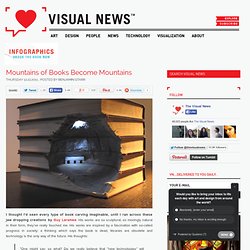 His works are so sculptural, so movingly natural in their form, they've really touched me. His works are inspired by a fascination with so-called progress in society: a thinking which says the book is dead, libraries are obsolete and technology is the only way of the future. His thoughts: "One might say: so what? Do we really believe that "new technologies" will change anything concerning our existential dilemma, our human condition?
Pearltrees videos
Getting started.
---