USA
GARRY WINOGRAND: "Standing on the Corner – Reflections Upon Garry Winogrand's Photographic Gaze – Mirror of Self or World? Part II" (1991) Part II (This is the second of a two-part essay on the work of Garry Winogrand.)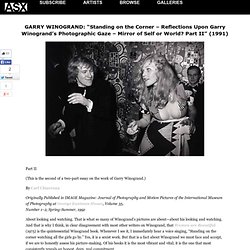 By Carl Chiarenza Originally Published in IMAGE Magazine: Journal of Photography and Motion Pictures of the International Museum of Photography at George Eastman House, Volume 35, Number 1–2, Spring-Summer, 1992 About looking and watching. Nigel Parry. Photography by Gene Lowinger. Annie Leibovitz. Annie Leibovitz Beroemde foto's[bewerken] Fotoboeken[bewerken]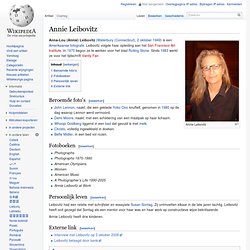 Annie Leibovitz: Life through a lens DVD trailer. DIANE ARBUS - THE PHOTOGRAPHIC WORK. Part 4 Masters of Photography Diane Arbus. Part 3 Masters of Photography Diane Arbus. Part 2 Masters of Photography Diane Arbus. Part 1 Masters of Photography Diane Arbus. Mr Toledano : home. Alex Prager – Photography & Films. Matthias Clamer. Matthias Clamer iPad. Haley Jane Samuelson Photography. Vivian Maier Photographer | Official website of Vivian Maier | Vivian Maier Portfolios, Prints, Exhibitions, Book and documentary film.
Vivian Maier | The Nanny's Secret | By William Meyers. The undiscovered street photography of Vivian Maier. In 2007, Chicago Realtor John Maloof paid $400 at an auction for a storage locker filled with rolls of undeveloped film.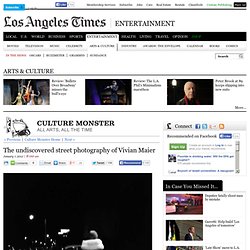 He was searching for photos for a book project about his Chicago neighborhood of Portage Park. In a moment straight out of an episode of "Auction Hunters," Maloof discovered a treasure-trove of thousands of negatives that turned out to be from a nanny who took up street photography in her spare time yet kept most of her work hidden. The photographer was Vivian Maier. After scanning a few of the images Maloof quickly realized he stumbled onto something remarkable. He created a blog seeking expert opinion and feedback on her photos. Vivian Maier.
Allan Teger's Bodyscape Gallery of Nude Fine Art Photography. Jay Maisel Photography | Limited Edition Prints and The Jay Maisel NYC Photography Workshop. Miles Aldridge. Andrew Moore.
---