USA
Nigel Parry
Photography by Gene Lowinger
Annie Leibovitz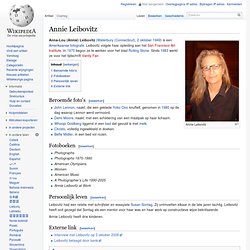 Annie Leibovitz Anna-Lou (Annie) Leibovitz ( Waterbury (Connecticut) , 2 oktober 1949 ) is een Amerikaanse fotografe . Leibovitz volgde haar opleiding aan het San Francisco Art Institute .
Annie Leibovitz: Life through a lens DVD trailer
DIANE ARBUS - THE PHOTOGRAPHIC WORK
Part 4 Masters of Photography Diane Arbus
Part 3 Masters of Photography Diane Arbus
Part 2 Masters of Photography Diane Arbus
part 1 Masters of Photography Diane Arbus
Mr Toledano : home
Alex Prager – Photography & Films
Matthias Clamer
Matthias Clamer iPad
Haley Jane Samuelson Photography
Vivian Maier Photographer | Official website of Vivian Maier | Vivian Maier Portfolios, Prints, Exhibitions, Book and documentary film
By WILLIAM MEYERS Vivian Maier/Maloof Collection/Howard Greenberg Gallery Maier saw people in a way most do not. Vivian Maier (1926-2009) had a talent for seeing. As she walked down the street, she not only avoided bumping into people and objects, she actually saw them in a way most people do not; she saw them in their particularity.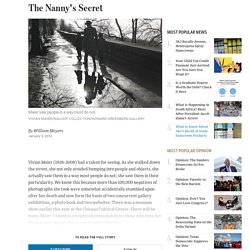 Vivian Maier | The Nanny's Secret | By William Meyers
In 2007, Chicago Realtor John Maloof paid $400 at an auction for a storage locker filled with rolls of undeveloped film. He was searching for photos for a book project about his Chicago neighborhood of Portage Park. In a moment straight out of an episode of "Auction Hunters," Maloof discovered a treasure-trove of thousands of negatives that turned out to be from a nanny who took up street photography in her spare time yet kept most of her work hidden. The photographer was Vivian Maier. After scanning a few of the images Maloof quickly realized he stumbled onto something remarkable. He created a blog seeking expert opinion and feedback on her photos.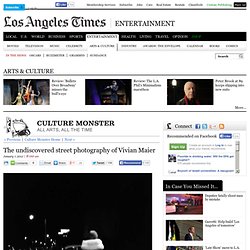 The undiscovered street photography of Vivian Maier
Allan Teger's Bodyscape Gallery of Nude Fine Art Photography
Jay Maisel Photography | Limited Edition Prints and The Jay Maisel NYC Photography Workshop
Miles Aldridge
Andrew Moore