USA
Nigel Parry
Photography by Gene Lowinger
Annie Leibovitz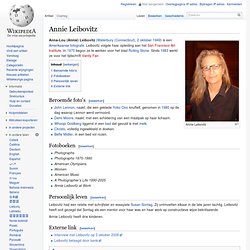 Annie Leibovitz Beroemde foto's[bewerken] Fotoboeken[bewerken]
Annie Leibovitz: Life through a lens DVD trailer
DIANE ARBUS - THE PHOTOGRAPHIC WORK
Part 4 Masters of Photography Diane Arbus
Part 3 Masters of Photography Diane Arbus
Part 2 Masters of Photography Diane Arbus
part 1 Masters of Photography Diane Arbus
Mr Toledano : home
Alex Prager – Photography & Films
Matthias Clamer
Matthias Clamer iPad
Haley Jane Samuelson Photography
Vivian Maier Photographer | Official website of Vivian Maier | Vivian Maier Portfolios, Prints, Exhibitions, Book and documentary film
Vivian Maier (1926-2009) had a talent for seeing. As she walked down the street, she not only avoided bumping into people and objects, she actually saw them in a way most people do not; she saw them in their particularity. We know this because more than 100,000 negatives of photographs she took were somewhat accidentally stumbled upon after her death and now form the basis of two concurrent gallery exhibitions, a photo book and two websites.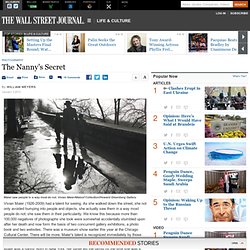 Vivian Maier | The Nanny's Secret | By William Meyers
In 2007, Chicago Realtor John Maloof paid $400 at an auction for a storage locker filled with rolls of undeveloped film. He was searching for photos for a book project about his Chicago neighborhood of Portage Park. In a moment straight out of an episode of "Auction Hunters," Maloof discovered a treasure-trove of thousands of negatives that turned out to be from a nanny who took up street photography in her spare time yet kept most of her work hidden. The photographer was Vivian Maier. After scanning a few of the images Maloof quickly realized he stumbled onto something remarkable. He created a blog seeking expert opinion and feedback on her photos.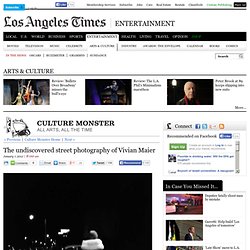 The undiscovered street photography of Vivian Maier
Allan Teger's Bodyscape Gallery of Nude Fine Art Photography
Jay Maisel Photography | Limited Edition Prints and The Jay Maisel NYC Photography Workshop
Miles Aldridge
Andrew Moore