Développement
Teach a Dog to REST on Vimeo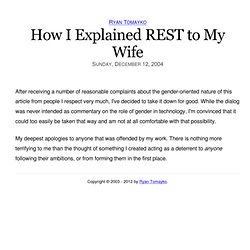 After receiving a number of reasonable complaints about the gender-oriented nature of this article from people I respect very much, I've decided to take it down for good.
The 451 Group has published last week the conclusions of a report detailing the growing set of options in the information management space. In the process they also clarified what they meant by "NewSQL" . "NewSQL" is our shorthand for the various new scalable/high performance SQL database vendors. [...NewSQL vendors] have in common the development of new relational database products and services designed to bring the benefits of the relational model to distributed architectures, or to improve the performance of relational databases to the extent that horizontal scalability is no longer a necessity.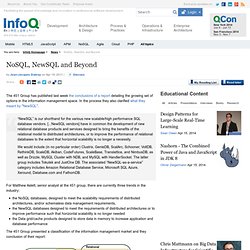 NoSQL, NewSQL and Beyond
Améliorer la rapidité de votre site web grâce aux CSS Sprites - Ma Revue Web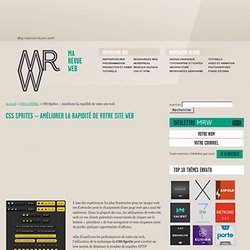 L'une des expériences les plus frustrantes pour un usager web est d'attendre pour le chargement d'une page web qui a mal été optimisée. Dans la plupart des cas, les utilisateurs de votre site web ou vos clients potentiels seront tentés de cliquer sur le bouton « précédent » de leur navigateur et vous risquerez alors de perdre quelques opportunités d'affaires. Afin d'améliorer les performances de votre site web, l'utilisation de la technique du CSS Sprite peut s'avérer un bon moyen de diminuer le nombre de requêtes HTTP améliorant ainsi le temps de chargement de vos pages Internet.
Screenfly, testez l'affichage de votre site| Webmaster – Ressources et outils gratuits pour votre site internet – Free Tools| Free Tools, Le meilleur des outils gratuits pour webmaster
Depuis la fin des mises en pages en tableaux html, centrage vertical d'un élément dans son conteneur a toujours posé des problèmes.
CSS: vertical-align:middle pour Internet Explorer 6 et 7 – Gatellier.be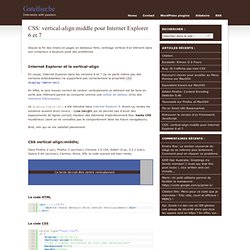 A Map to Your Nearest Data Center - ReadWriteCloud
Le cahier des charges doit permettre de bien comprendre votre projet, de cerner les tenants et les aboutissants de celui-ci et d'avoir une visibilité sur le long terme . Il sera le référentiel et formalisera les objectifs à atteindre et contraintes techniques et fonctionnelles de votre projet.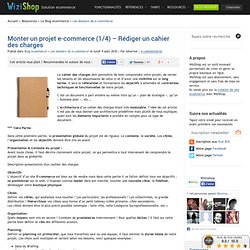 » Monter un projet e-commerce (1/4) - Rédiger un cahier des charges - Wizishop Blog
» Le paiement en ligne : quelles options pour les e-commerçants ? - Wizishop Blog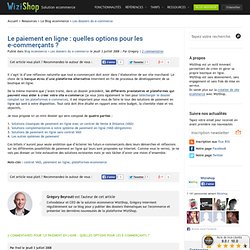 Cet article vous plait ?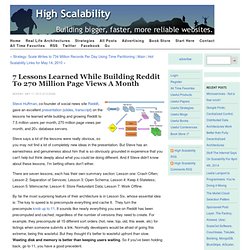 Steve Huffman , co-founder of social news site Reddit , gave an excellent presentation ( slides , transcript ) on the lessons he learned while building and growing Reddit to 7.5 million users per month, 270 million page views per month, and 20+ database servers.
7 Lessons Learned While Building Reddit to 270 Million Page Views a Month
Is Your Site Prepared for an Onslaught?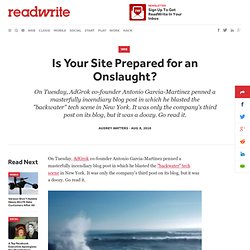 On Tuesday, AdGrok co-founder Antonio Garcia-Martinez penned a masterfully incendiary blog post in which he blasted the "backwater" tech scene in New York. It was only the company's third post on its blog, but it was a doozy. Go read it. Now imagine, for a moment, what happened to a brand new startup with a brand new blog when thousands of people on Tuesday did just that: on someone's recommendation, they clicked through to read to the post. The post was voted to the top of Hacker News .
On the web server scalability and speed are almost the same thing
Today I complained on twitter that the obvious way to start writing an application with Ruby and Sinatra is too slow by default.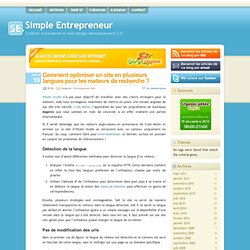 Comment optimiser un site en plusieurs langues pour les moteurs de recherche ?
Hitomi Studio n'a pas pour objectif de travailler avec des clients étrangers pour le moment, mais nous envisageons néanmoins de mettre en place une version anglaise de son site très bientôt. Cross Meter , l'application Air pour les propriétaires de boutiques Magento que nous sommes en train de concevoir, a en effet vraiment une portée internationale. Et il serait dommage que les visiteurs anglo-saxons en provenance de Cross Meter et arrivant sur le site d'Hitomi Studio se retrouvent avec un contenu uniquement en français.
Have you ever thought of creating one or several sites in different languages?
How to start a multilingual site
Subdomains and subdirectories
Towards the tail end of PubCon, I noticed a spate of articles talking about subdomains and subdirectories in Google, and I wanted to talk more about this subject in case I was unclear.
Blog Archive » How to bootstrap a Startup with less than $10k. Meet Tipsandtrip.
It's a known fact that seed capital is very scarce in Italy. Entrepreneurs, which by definition are stubborn entities are therefore finding creative and cheap ways to bootstrap their startups. Tipsandtrip was born from an idea of social media consultant Juliette Bellavita and Blogo.it CEO Marco Magnocavallo .
It has become commonplace to claim that the cost of starting a company has declined by an order of magnitude; just this morning Dave McClure took this claim as the starting point for his dazzling essay, Moneyball for Startups .
It's Still Expensive to Build a Great Product
Lors du lancement d'un site web, il y a de nombreuses choses à vérifier.
Check-list pour lancer un site web
Startup, avez-vous créé votre Status Page ?
Which Identities Are We Using to Sign in Around the Web?
Free Blog Ware: Pourquoi je déteste Drupal (et la plupart des au
Availability of talent - Avoid Ruby on Rails ? - Laurent Kretz o