Art Edu
Tmcginn. RSA Comment. Visual Culture & Gender journal-editors Keifer-Boyd & Smith-Shank. Elliot w. eisner: what can education learn from the arts about the practice of education? Contents: introduction · the development of a technicized, cognitive culture · artistically rooted forms of intelligence · the creation of a new culture of schooling · conclusion · further reading and bibliography · links · how to cite this article see, also, elliot w. eisner, connoisseurship, criticism and the art of education Before I begin my remarks I want to express my gratitude to the Dewey Society for inviting me to deliver this address.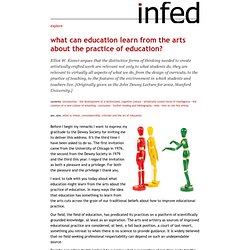 It's the third time I have been asked to do so. The first invitation came from the University of Chicago in 1976, the second from the Dewey Society in 1979 and the third this year. I regard the invitation as both a pleasure and a privilege. Art Education 2.0 - Using New Technology in Art Classrooms. Rafe Esquith and The Hobart Shakespeareans Official Website. Art21 . Home Page. 100 Artists, a celebration of the 100 artists featured to date across six seasons of the broadcast series.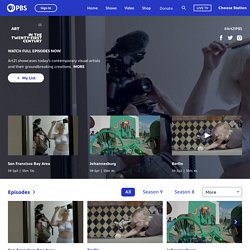 New videos from three online series: Artist to Artist; New York Close Up; and Exclusive Additional resources for educators, exploring ways to introduce and discuss contemporary art in classrooms using various media The Art21 Blog, featuring over 20 columns of original writing covering the world of contemporary art and beyond Ideas, featuring a mix of new and archived writings, video, and additional resources exploring themes related to contemporary art and artists. Home • National Art Education Association. Rethinking Art Education. Spiral Art Education / Home. Art Practice as Research.
---