Art Edu
Visual Culture & Gender journal-editors Keifer-Boyd & Smith-Shank
contents: introduction · the development of a technicized, cognitive culture · artistically rooted forms of intelligence · the creation of a new culture of schooling · conclusion · further reading and bibliography · links · how to cite this article see, also, elliot w. eisner, connoisseurship, criticism and the art of education Before I begin my remarks I want to express my gratitude to the Dewey Society for inviting me to deliver this address. It's the third time I have been asked to do so. The first invitation came from the University of Chicago in 1976, the second from the Dewey Society in 1979 and the third this year. I regard the invitation as both a pleasure and a privilege.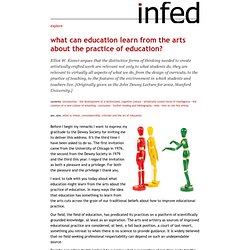 elliot w. eisner: what can education learn from the arts about the practice of education?
You and your students are invited to participate in any of the following projects: Make Your Mark - Challenge your students to create devices that make marks on its own once they are set in motion. Learn more. "5" is the fifth global arts challenge from The Student Creative.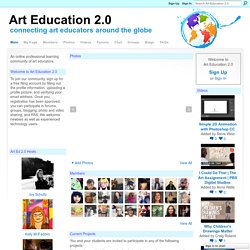 "You can't watch the little actors without wanting to cry. Why do you cry? I suppose it's happiness, really, and a regret that not all the children in the world could have a Rafe Esquith for a teacher." - Sir Ian McKellen Indie Bound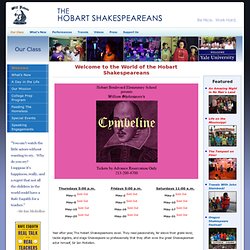 Rafe Esquith and The Hobart Shakespeareans Official Website
100 Artists, a celebration of the 100 artists featured to date across six seasons of the broadcast series. New videos from three online series: Artist to Artist; New York Close Up; and Exclusive Additional resources for educators, exploring ways to introduce and discuss contemporary art in classrooms using various media The Art21 Blog, featuring over 20 columns of original writing covering the world of contemporary art and beyond Ideas, featuring a mix of new and archived writings, video, and additional resources exploring themes related to contemporary art and artists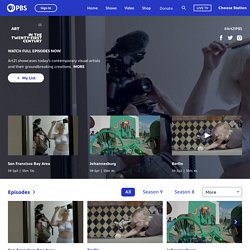 Welcome all to NAEA's virtual home! This dynamic community of practice is where visual arts teachers, scholars, researchers and professors, students, administrators, and art museum educators, and artists come together around a shared belief in the power of the arts in developing human potential. View message from NAEA Executive Director Deborah B. Reeve, EdD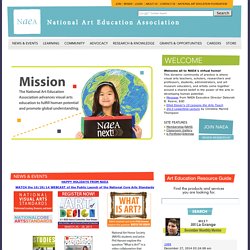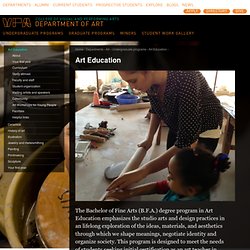 In this program, which leads to a bachelor of fine arts (B.F.A.) degree, you dually enroll in the College of Visual and Performing Arts and Syracuse University's School of Education. Studio arts courses and interdisciplinary electives are encouraged in combination with educational theory and cultural foundations as students prepare to be professional teachers of art. In your junior year, you have the opportunity to teach art lessons to children ages 5 to 15 in weekly workshops that prepare you for student teaching in local schools in your senior year.
Rethinking Art Education
Spiral Art Education / Home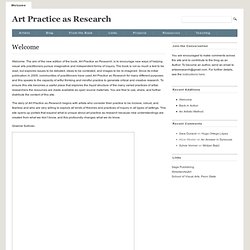 Welcome. The aim of the new edition of the book, Art Practice as Research, is to encourage new ways of helping visual arts practitioners pursue imaginative and independent forms of inquiry. The book is not so much a text to be read, but explores issues to be debated, ideas to be contested, and images to be re-imagined.
Art Practice as Research