Online Tools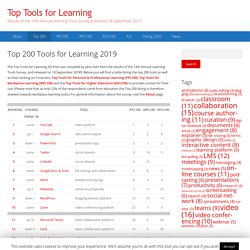 EmailShare 4511EmailShare Here are the Top 100 Tools for Learning 2013 – the results of the 7th Annual Learning Tools Survey.The list was compiled by Jane Hart from the votes of 500+ learning professionals from 48 countries worldwide. "A learning tool is a tool for your own personal or professional learning or one you use for teaching or training." Here is a summary presentation of the Top 100 Tools and beneath it the text list. Click the name of the tool to find out more about it, its cost, availability, its past rankings and to read some of the comments from those who voted for it.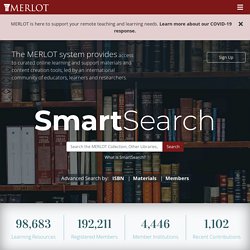 Return to MERLOT II Home Page
Presentations and Speeches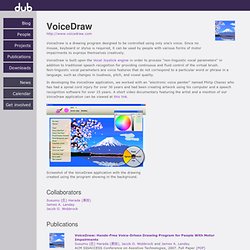 VoiceDraw is a drawing program designed to be controlled using only one's voice. Since no mouse, keyboard or stylus is required, it can be used by people with various forms of motor impairments to express themselves creatively. VoiceDraw is built upon the Vocal Joystick engine in order to process "non-linguistic vocal parameters" in addition to traditional speech recognition for providing continuous and fluid control of the virtual brush. Non-linguistic vocal parameters are voice features that do not correspond to a particular word or phrase in a language, such as changes in loudness, pitch, and vowel quality.