Commercial mindmap software
i2Brain: Multidimensional MindMapping™ Software
MindMapper Visual Mind Mapping Software - MindMapper Mind Map Software
Visual Mind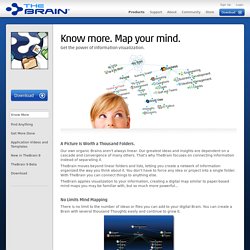 Know more. Map your mind. Get the power of information visualization. A Picture Is Worth a Thousand Folders.
Sticky Notes : Free Sticky Notes software : Desktop Notes - Free Desktop Sticky Notes - Download sticky notes program : Free Notes - Free stickies software - Desktop Stickies for Windows - Virtual Sticky Note program for Windows
Sticky Notes Software - Desktop Notes Freeware - Note Taking Software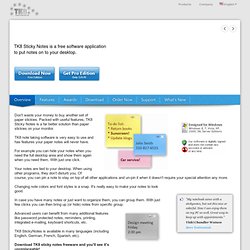 Don't waste your money to buy another set of paper stickies. Packed with useful features, TK8 Sticky Notes is a far better solution than paper stickies on your monitor. TK8 note taking software is very easy to use and has features your paper notes will never have.
Sticky Notes for Windows - Say the Time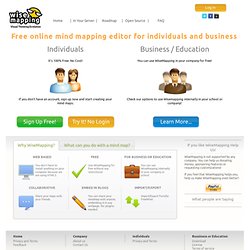 A mind map is a diagram used to represent words, ideas, tasks, or other items linked to and arranged around a central key word or idea.