Actionscript code
Actionscript Snippets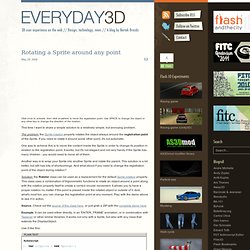 Click once to activate, then click anywhere to move the registration point.
Rotating a Sprite around any point - Everyday 3D
flashtica // Free Open Source Actionscript and Flash code files and resources directory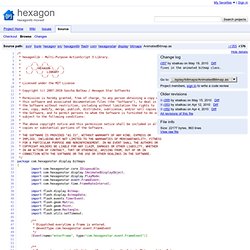 AnimatedBitmap - hexagon
My favorites ▼ | Sign in Project Home Wiki Issues Source Show details Hide details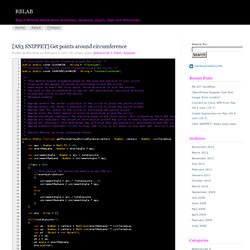 Points around circumference
/** Distribute the points clockwise around the circle. */publicstatic const CLOCKWISE : String = "clockwise";/** Distribute the points counterclockwise around the circle.
The magic of creating a preloader in ActionScript 3 lies in the LoaderInfo class.
Preloader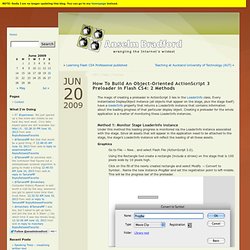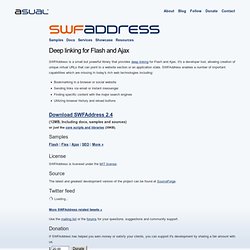 SWFAddress is a small but powerful library that provides deep linking for Flash and Ajax.
Snippets