Search, Research & Kanowledge
The Twitter Political Index
A chance encounter at a July 4 picnic made the latest development in particle physics seem much more comprehensible. Here's what I learned.
Still Confused About the Higgs Boson? Read This - Garance Franke-Ruta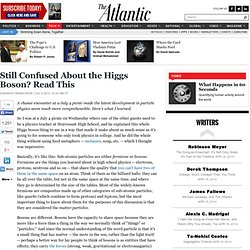 The Rosicrucian Cosmo-Conception, by Max Heindel
An Elementary Treatise Upon Man's Past Evolution, Present Constitution and Future Development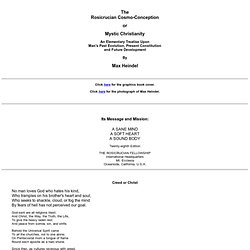 The Rosicrucian cosmo-conception, or, Mystic Ch...
Support Wolfram|Alpha Wolfram Alpha Pro » x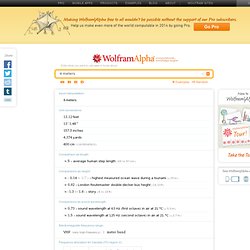 Wolfram|Alpha
Books24x7
Where Have All the Ordinary Color Names Gone? : Candlepower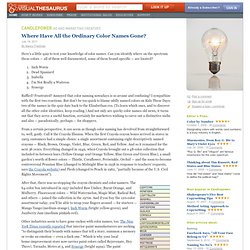 Here's a little quiz to test your knowledge of color names. Can you identify where on the spectrum these colors — all of them well documented, some of them brand-specific — are located?
www.visualthesaurus.com/cm/worksheets/2970/uk-us.pdf
Word-Lore, Nerd-Lore : Word Routes
To be called a nerd these days isn't such a bad thing — it can even be a statement of pride, a way of owning up to an all-consuming passionate interest, particularly in something technological or pop-cultural (or both). It has been reclaimed as a positive label in much the same way as geek has.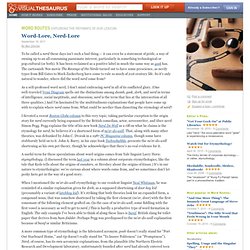 Cool Books at Books24x7