Bible Study
Michael Scheifler's BIBLE LIGHT HOMEPAGE
His father was a moon-worshipper in Ur of the Chaldeans. But God began to speak and Abraham listened. He struck out from his home and his people to obey God's call to "go to the land I will show you." His wife was barren and old, but God promised Abram a son.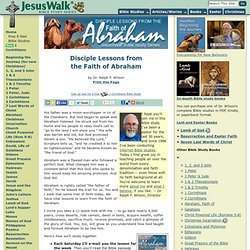 Abraham: Disciple Lessons from the Faith of Abraham
Daily Bible Study - Church of God. Christian Education. Prophecy. Worldwide.
The Holy Bible Web Site @ Zeitun-eg.org - Athens, First Century AD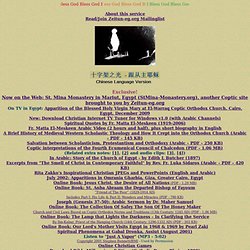 About this serviceRead/Join Zeitun-eg.org Mailinglist Exclusive!Now on the Web: St. Mina Monastery in Mariut, Egypt (StMina-Monastery.org), another Coptic site brought to you by Zeitun-eg.orgOn TV in Egypt: Apparition of the Blessed Holy Virgin Mary at El-Warraq Coptic Orthodox Church, Cairo, Egypt, December 2009New: Download Christian Internet TV Tuner for Windows v1.0 (with Arabic Channels)Spiritual Quotes by Fr. Matta El-Meskeen (1919-2006)Fr.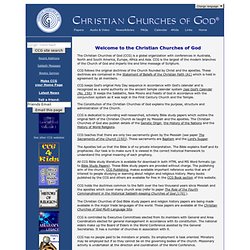 The Christian Churches of God (CCG) is a global organization with conferences in Australia, North and South America, Europe, Africa and Asia. CCG is the largest of the modern branches of the Church of God and imparts the end time message of Scripture. CCG follows the original doctrines of the Church founded by Christ and the apostles.
Christian Churches of God World Conference