BallPark
Audi Pictures
Hulu How-To's - How To Fix Streaming Issues
hulu buffering fix
Make Windows Start, Run, Shutdown Faster !
These tips will tell you how you can make Windows startup faster, and run & shutdown faster too. Actually, this was my first post I wrote on WinVistaClub.com for Windows Vista, a couple of years back – and was very popular, having received over 5000 Stumbles. I decided to update it and post it here, so as to make it applicable for Windows 8, Windows 7 – and Windows in general. NOTE: For a regular user the first few points are usually more than sufficient to make Windows faster.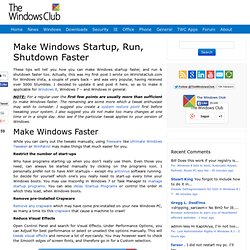 Sometimes I just feel that Firefox is such a memory hog.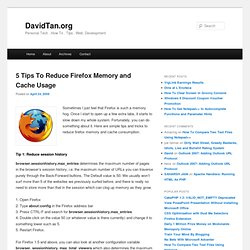 5 Tips To Reduce Firefox Memory and Cache Usage
Sony Ericsson Vivaz & Vivaz Pro - HD Video & UI