Creative
The Art of Robert Proch
Ben Turnbull, a controversial artist from London, creates unusual works of art by carving the shapes of toy weapons into wooden school desks. The artist, a passionate critic of the American political system, explains why he uses toys in his work: "Force fed on violence, abused by a controlling superpower and blackmailed through patriotism, the public are ultimately as disposable as the toys they once played with". [more info]
Guns Carved into Wooden Desks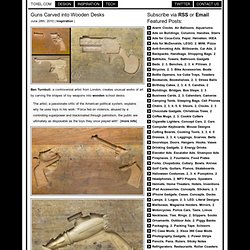 Graphic BirdWatching
Prints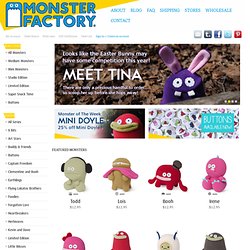 Home | Monster Factory
Loading... Please wait... Monsters like friends, too! Keep in touch with us on Facebook. Newsletter Customer Service
Goodies
NOTCOT.ORG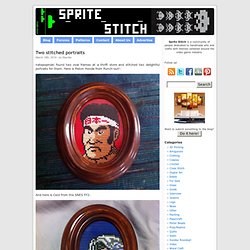 Two stitched portraits March 19th, 2014 - by Starrley natepopinski found two oval frames at a thrift store and stitched two delightful portraits for them. Here is Piston Honda from Punch-out!
Sprite Stitch — A video game inspired craft weblog
Video game Valentine's Day cards by PaperRockScisorz — A video game inspired craft weblog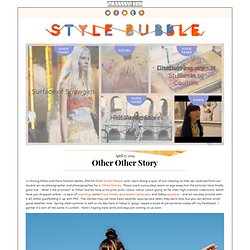 Style Bubble
When you heard womenswear editors and journalists at London Collections: Men, saying "Oh, menswear is so much more fun and jolly!" it seemed to imply that it's not as serious as womenswear and that the designers involved are slogging away at collections for shits and giggles. I'm all too guilty. I've always been a part time menswear aficionado, dipping in and out of LC:M, covering it with less zeal and graft than I would do with the womenswear counterpart.
Society6 | Affordable Art Prints, iPhone Cases and T-shirts
Behance Network :: Gallery
Dreaming of Japan | Well Mades
For Katsuyo Aoki, dreams of Japan are predictive dreams. Since he's both from Japan and the dreamer in question, we can understand that, in this, probably a reduced manner. If we were to understand this initial premise better, a deeper knowledge of Japan's cultural heritage is needed.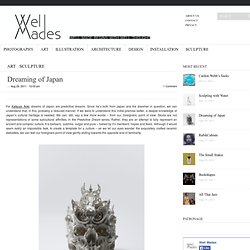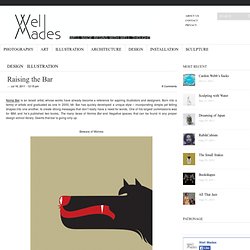 Raising the Bar | Well Mades
Noma Bar is an Israeli artist, whose works have already become a reference for aspiring illustrators and designers. Born into a family of artists and graduated as one in 2000, Mr. Bar has quickly developed a unique style – incorporating simple yet telling shapes into one another, to create strong messages that don't really have a need for words. One of his largest commissions was for IBM, and he's published two books, The many faces of Norma Bar and Negative spaces, that can be found in any proper design school library. Seems that bar is going only up.
50 Cool and Creative Earring Designs.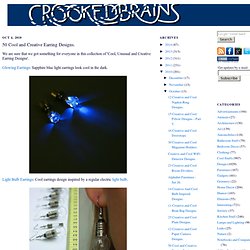 We are sure that we got something for everyone in this collection of 'Cool, Unusual and Creative Earring Designs'. Glowing Earrings: Sapphire blue light earrings look cool in the dark. Light Bulb Earrings: Cool earrings design inspired by a regular electric light bulb. Toilet Paper Earrings: Now who would like to wear a 'toilet paper earring?' Camera & Film Earrings: The camera's lens lights up when you press a little button behind it. Ice Earrings: Creation of designer Katharina Ludwig, the ice jewelry collection includes earrings, rings, necklaces, etc.
Red Dog Run
This Sculpture Is the Most Beautiful Piece of Recycling You've Ever Seen
Gallery
Mon, 01/09/2012 | Co.Design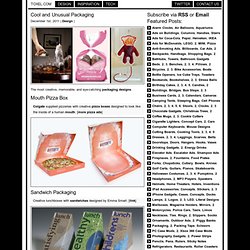 The most creative, memorable, and eye-catching packaging designs. Mouth Pizza Box Colgate supplied pizzerias with creative pizza boxes designed to look like the inside of a human mouth. [more pizza ads] Sandwich Packaging Creative lunchboxes with sandwiches designed by Emma Smart.
Cool and Unusual Packaging
Creative and unusual chairs made by the world's most talented designers. Laundry Chair Multifunctional chair with integrated laundry bag for your clothing. [link] Shadow Chair
15 Amazing Chair Designs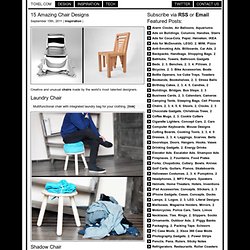 since 1999 home of design culture, leading independent publication for design, architecture, art, photography and graphics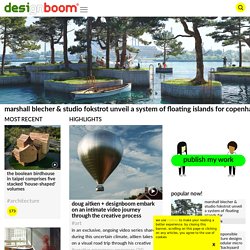 apr 04, 2014 WATCH: naoto fukasawa elaborates on the company's attention to craftsmanship, and his own approach to » 0 shares last week designboom attended the inaugural mextropoli architecture festival in mexico city. the balloon-powered internet system will begin its 2nd lap, where it will traverse over the pacific ocean »
JASON NAYLOR : > JASON NAYLOR DESIGN
Ink Stab @InkStab.Com | Tattoos Piercing Body Art
The Animal Spirits Within: Black and White Tribal Totem Animal Art | Ink Stab @InkStab.Com
Froot.nl
1 Kind Design
Thought Bubble - Leeds' Comic Art Festival: 12th-18th November 2012
13 sites to get your creative juices flowing | dreambeaker
My Modern Metropolis
Colossal | An art and design blog.
Beautiful Life - design news, beautiful art and luxury lifestyle
The Wondrous Design Magazine
xaXor.com
Welcome To DESIGN.inc
Inhabitat | Design For a Better World!
The Creators Project | Technology and the Brightest Young Minds in Music, Art, Film, and Design
Street Anatomy
Lifehacker, tips and downloads for getting things done
Inspiration - Design daily news
Leaf Cut Art by Lorenzo Durán
Illusion – The Most Amazing Creations in Art, Photography, Design, and Video.
Sweet Station
Beautiful/Decay Cult of the Creative Arts
Atlantis Art Materials & Art Supplies
The Fox Is Black
Dornob | Modern Home, Interior & Furniture Designs & DIY Ideas
Design Ideas and Tech Concepts - Toxel.com
Graphics Community with Photoshop Contests, Photography and Drawing Contests
Yanko Design - Modern Industrial Design News
CoolVibe - Digital Art, Wallpapers, Inspiration