Inspiration / Resources Sites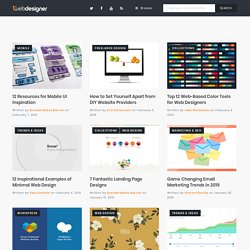 HTML5 Introduction – What is HTML5 Capable of, Features, and Resources After analyzing our new focus here at 1WD, which basically is teaching new, young, designers about web design and helping them improve their skills and to start in the business, we realized that we really need to go as deep as possible into the basics. And while we covered many of these already, two basic things are still missing from the website, and these two are in-depth introductions and discussions about HTML5 and CSS. Therefore it is one of my assignments for the next period to teach you about these two technologies and, after this, to create several tutorials for you. So in the next two to three months, I will cover aspects of front-end web design, basic coding and tutorials about them.
How to Promote Your Work on Behance As many of you already know, Behance is a world leader in helping creatives around the world promote their work. On Behance you can showcase your best works, connect with others, and build your reputation among fellow designers and artists. One could even argue that Behance has become a hotspot... continue reading Want to Learn a New Language?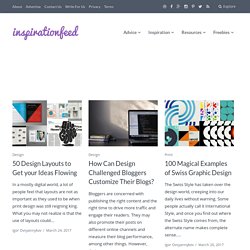 Advertisement A Logo is a very important graphical element that helps a trademark or commercial brand to be easily recognizable. Logos in the similar markets are mostly quite different from each other — they are different in their shapes, colors, fonts, and images. This makes them unique and stand out from the rest. Logos can also be useful for identifying organizations and other non-commercial entities. Large firms mostly get their logos designed from big companies who specialize in logo designing and use other companies like Quality Logo Products, Inc. for their promotional products.
50 Cool Text Logo Designs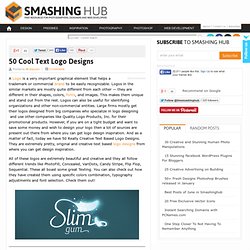 Icons are one of the main elements of any web design. You need an icon to make your user navigate your website, buy something, like something, share something and so forth. Creating icons for every single project may be a challenge, this is why is always good to see what you can find on the web to make your life easier.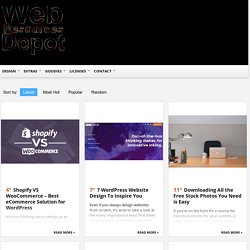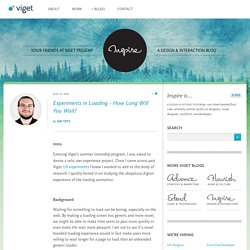 One of the neatest things about CSS Transforms is that they change the hit area of an element to whatever transformed value we set. So, if we rotate an element, the hit area for that element doesn't stay a box in the defined X and Y plane; it changes to the transformed shape. CSS Transformed Hit Box With that in mind, when I was handed a design comp with a skewed design element and links with angled edges within it, I realized for great justice it was achievable by skewing an element and applying overflow: hidden to the container.
Broadly speaking there are two methods to create a website. One – Choose a default template and then customize and tweak it as per your requirements. Two – Hire a designer and get a picture of your site designed in Photoshop. Then hire a developer and get that picture converted into code which you can then use to make your site go live.
InspireMonkey - Neverending Web Curiosity!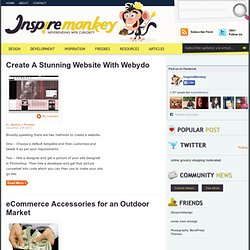 design follow
If you're looking for free vector summer graphics, specifically trees and leaf vector artwork, then you've found a compilation worth downloading. We've collected an assortment of free vector clipart tree graphics, free vector summer silhouettes, and free vector leaf and tree brach art downloads. There are a variety of simple organic graphics, as well as more complex, colorful nature illustrations. Jump in and grab these free lush spring and summer vector graphics for your next design project. Many of these free vector graphics are available for commercial use, as well as personal use.