Inspiration / Resources Sites
In-depth tutorials and articles on web design. Web Designer Wall – Design Trends and Tutorials. 1stwebdesigner - Graphic and Web Design Blog. Inspirationfeed - be inspired! 50 Cool Text Logo Designs. Advertisement A Logo is a very important graphical element that helps a trademark or commercial brand to be easily recognizable.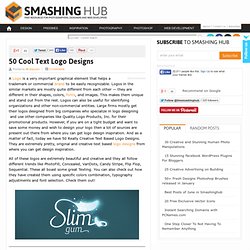 Logos in the similar markets are mostly quite different from each other — they are different in their shapes, colors, fonts, and images. This makes them unique and stand out from the rest. Logos can also be useful for identifying organizations and other non-commercial entities. Large firms mostly get their logos designed from big companies who specialize in logo designing and use other companies like Quality Logo Products, Inc. for their promotional products. Free Web Resources – Web Resources Depot.
Web Design Blog - Webdesigner Depot. Inspire | Design & Interaction Blog. One of the neatest things about CSS Transforms is that they change the hit area of an element to whatever transformed value we set.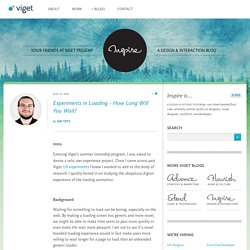 So, if we rotate an element, the hit area for that element doesn't stay a box in the defined X and Y plane; it changes to the transformed shape. CSS Transformed Hit Box With that in mind, when I was handed a design comp with a skewed design element and links with angled edges within it, I realized for great justice it was achievable by skewing an element and applying overflow: hidden to the container. InspireMonkey - Neverending Web Curiosity! Design Instruct: A Web Magazine for Designers and Digital Artists. Design follow.
---