Bisuter
Bisutería + Nudos Chinos.
Multi Strand Finger Loop Braiding. In this Instructable, I'm going to teach you how to make Finger Loop Braids.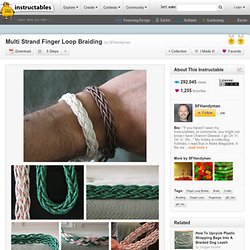 With this technique you can make braids with just your hands that have 10 or more strands each. They can be used for anything. Make Bracelets! | Bracelet Making Tips & Design Inspiration by Tracy Statler.
---