Music Blog
Pigeons and Planes. Bootie. Download the Best of Bootie 2009 CD (Version 2) Original version with DJ Lobsterdust's NirGaga no longer available, due to Copyright Infringment Notice from EMI Music Publishing.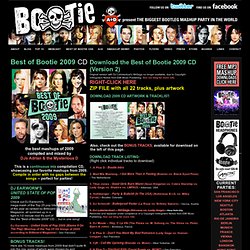 See our blog for more info. RIGHT-CLICK HERE ZIP FILE with all 22 tracks, plus artwork Also, check out the BONUS TRACKS, available for download on the left of this page. Voules Random. BADICAL BEATS. RCRD LBL. Copy Cats. Hollygonightly:Only Living Boy In New York // Dan WilsonThis is a pretty great tribute to Paul Simon.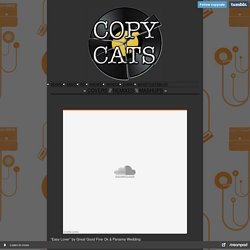 "The Rains of Castamere" by Sigur Ros Originally performed by The NationalWritten by George R.R. Martin & Ramin DjawadiGame of Thrones "Lithium" - St. Vincent (w/ Dave Grohl, Krist Novaselic, and Pat Smear)originally by NirvanaWhile the other singers who fronted Nirvana at their Rock n' Roll Hall of Fame introduction last week mostly, um, didn't do well (Joan Jett, Lorde), Annie Clark (aka St Vincent) did a bang up job of Kurt-ing things up on this heartfelt version of "Lithium". "Heart of Glass" by Arcade Fire Originally by Blondie * Live in Houston 4.9.14 via Arcade Fire Tubes. "At My Most Beautiful" by Jigsaw Puzzle GlueOriginally by R.E.M. Friends by Far. Motel de moka.
Too Many Sebastians. THE DOCKING STATION. Blouse. BEAT ELECTRIC. Danger! Danger! The Hype Machine. Lux Illuminates. The White Panda.
---