Hair
Sea of Shoes: HAIR HOW-TO. I am sometimes asked how I style my hair, and while my method is far from perfect, I thought I'd show you how!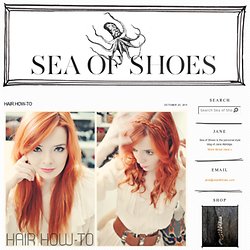 My hair is pretty straight and fine naturally and I always let it air dry. Since I go about three days between washes, I like to curl it on the first day and let it mellow out into some nice waves over the next two. Lovely easy hairstyle. The History of Hair. Whether it's a braided bun or flowing tendrils, hair has always mirrored the cultural zeitgeist.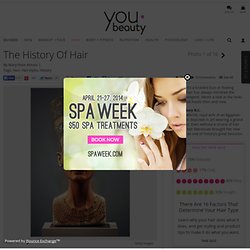 Here's a look at the locks that turned heads then and now. 14th Century B.C. Queen Nefertiti, royal wife of an Egyptian Pharaoh is depicted in art wearing a grand headdress. How-To: Instant Hairstyles- Do Yourself. Find out about 10 Holiday Hair Must Do's. By kenziepoo | Are you in need of some hair inspiration for all your holiday happenings this year?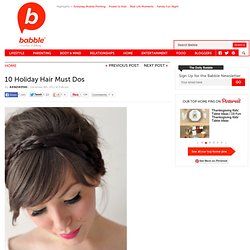 A lot of us go all out with sparkles, high heels, and deep red lipstick. How to curl your hair with a sock! No heat. D.I.Y. Curls: How To Rag Roll Your Hair. I love the look of naturally curly hair!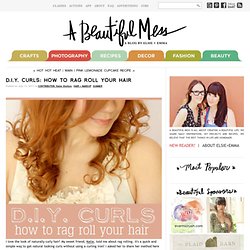 My sweet friend, Katie, told me about rag rolling. It's a quick and simple way to get natural looking curls without using a curling iron! I asked her to share her method here on A Beautiful Mess because I knew you'd be itching to learn like I was!
---