Hair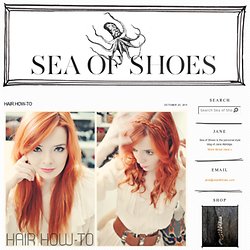 I am sometimes asked how I style my hair, and while my method is far from perfect, I thought I'd show you how! My hair is pretty straight and fine naturally and I always let it air dry. Since I go about three days between washes, I like to curl it on the first day and let it mellow out into some nice waves over the next two.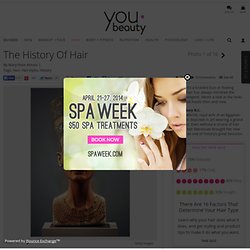 Whether it's a braided bun or flowing tendrils, hair has always mirrored the cultural zeitgeist. Here's a look at the locks that turned heads then and now. 14 th Century B.C. Queen Nefertiti, royal wife of an Egyptian Pharaoh is depicted in art wearing a grand headdress.
The History of Hair
Find out about 10 Holiday Hair Must Do's
Are you in need of some hair inspiration for all your holiday happenings this year? A lot of us go all out with sparkles, high heels, and deep red lipstick. Why not try and complete your look with the perfect Holiday Hair too! We have found 10 beautiful Holiday Hair Must Dos for you to find inspiration from! Keep reading after the jump to view our 10 Holiday Hair Must Dos! Braided Do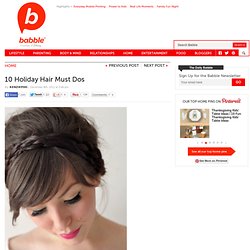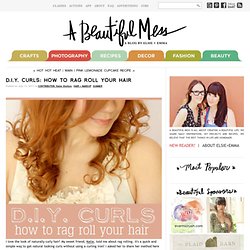 I love the look of naturally curly hair! My sweet friend, Katie , told me about rag rolling. It's a quick and simple way to get natural looking curls without using a curling iron! I asked her to share her method here on A Beautiful Mess because I knew you'd be itching to learn like I was!