Blogi
Pijaru Koksu Blog | Blog marketingowy o małym, ale skutecznym zasięgu!
Internet-News.com.pl: serwis o nowych technologiach z artykułami o firmach technologicznych, start up'ach oraz rynkach e-commerce i mobile. Relacje z wydarzeń, ciekawe wywiady, platforma komunikacyjna dla start up'ów.
EzineMark - Free Content Article Directory
www.topsite.com/goto/posterize.us
Social media is now an essential component of doing business. It's important for marketers to keep up with the ever-changing social media landscape so they can align their strategies and achieve the results they're looking for. Here's a list (in alphabetical order) of some great social media blogs to read in 2012. They all have unique voices that cover a wide range of social-media-related topics, news, and trends. From tips to tactics to measurement, there's something for everybody.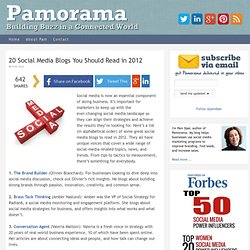 20 Social Media Blogs You Should Read in 2012
Blogs
Viral videos have been around for quite awhile, but businesses are finding new and fresh ways to utilize them in marketing strategies. Whether a company is hawking pistachios using existing viral videos, or creating their own memorable content to attract attention, the value of something that entertains, inspires lively conversation, or just makes people laugh can't be overstated. The best viral videos, though, are just fun! Here's a look at some of the most memorable from 2013. Gangnam Style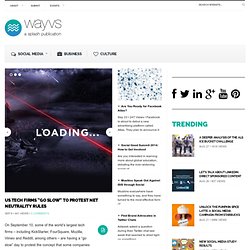 Hubze Social Media Blog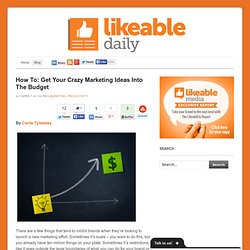 By Michele Weisman Image Credit: Sally Mahoney via Flickr After recapping 2013 and making predictions for this year, it's time you should focus on a fresh start.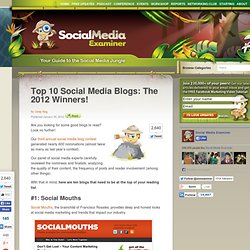 Top 10 Social Media Blogs: The 2012 Winners!
Are you looking for some good blogs to read? Look no further! Our third-annual social media blog contest generated nearly 600 nominations (almost twice as many as last year's contest). Our panel of social media experts carefully reviewed the nominees and finalists, analyzing the quality of their content, the frequency of posts and reader involvement (among other things).