@learning
One area that I have not written much about on this blog is educational apps. This is mostly due to the fact that my school has one first generation iPad and two iPod Touches for the entire school. We also ban cell phones and other electronic devices, so these are not available for use in the classroom unless the teachers specifically plan for the kids to use them for a lesson or activity, hand them out to the kids and collect them at the end of the lesson.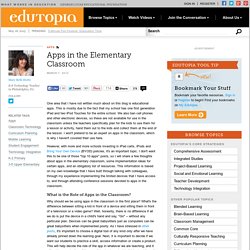 Apps in the Elementary Classroom
60in60 - info
10 Beneficial Facebook Pages For Educators To Check Out
A selection of Facebook Pages providing resources and dialogue focused on education and instructional technologies.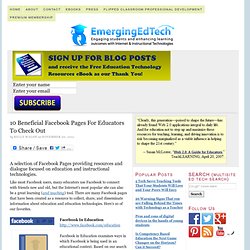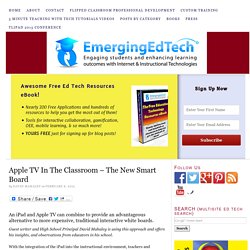 An iPad and Apple TV can combine to provide an advantageous alternative to more expensive, traditional interactive white boards.