General
From Wired How-To Wiki Photo: Scott Gilbertson/Wired When you think of growing your own food, you probably think of endless rows of corn, the middle of nowhere, people in overalls and dial-up internet. You're also probably thinking about hours spent planting seeds, mulching leaves and plowing soil.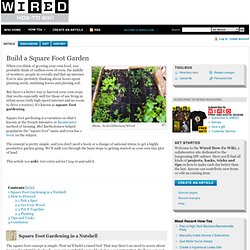 Build a Square Foot Garden
Project Manager Leaves Suicide PowerPoint Presentation | The Oni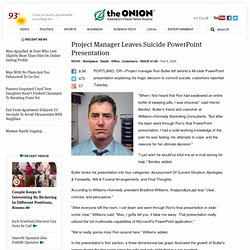 PORTLAND, OR—Project manager Ron Butler left behind a 48-slide PowerPoint presentation explaining his tragic decision to commit suicide, coworkers reported Tuesday. "When I first heard that Ron had swallowed an entire bottle of sleeping pills, I was shocked," said Hector Benitez, Butler's friend and coworker at Williams+Kennedy Marketing Consultants. "But after the team went through Ron's final PowerPoint presentation, I had a solid working knowledge of the pain he was feeling, his attempts to cope, and the reasons for his ultimate decision." "I just wish he would've shot me an e-mail asking for help," Benitez added.
Dow /quotes/zigman/627449/realtime 16,413 -160 0.96% Nasdaq /quotes/zigman/12633936/realtime 4,128 -110 2.59% /quotes/zigman/3870025/realtime 1,865 -24 1.26% GlobalDow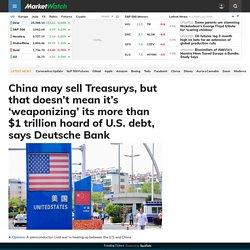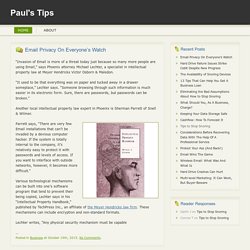 Here's a strategy I've found useful for learning dry and difficult material quickly. At various times, I've used it to build up my knowledge of subjects like economics, investing, writing and computer programming languages. Some people have been surprised at how fast I can learn these kinds of skills, but I think anyone can do it with the right plan. Of course, you can use this to teach yourself interesting things as well, but most people don't have any problem learning stuff that's fun.
Six steps for learning difficult subjects quickly - Paul's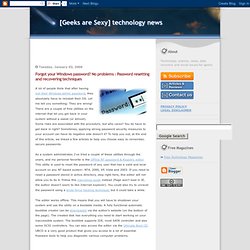 Password resetting and recovering techniques
A lot of people think that after having lost their Windows admin password, they absolutely have to reinstall their OS. Let me tell you something: They are wrong! There are a couple of free utilities on the internet that let you get back in your system without a sweat (or almost).
Video of the Commencement address. I am honored to be with you today at your commencement from one of the finest universities in the world. I never graduated from college. Truth be told, this is the closest I've ever gotten to a college graduation.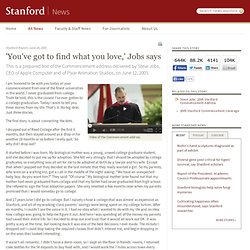 SEO Made Easy - Lifehacker
SLOW READING: the affirmation of authorial intent by Lancelot R. Fletcher
SLOW READING LISTS (and the meaning of SLOW READING)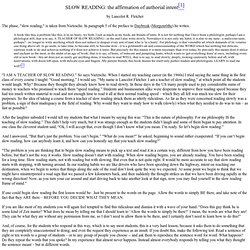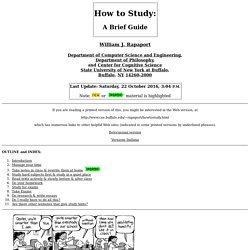 William J. Rapaport Department of Computer Science and Engineering, Department of Philosophy, and Center for Cognitive ScienceState University of New York at Buffalo, Buffalo, NY14260-2000 If you are reading a printed version of this, you might be interested in the Web version, at http://www.cse.buffalo.edu/~rapaport/howtostudy.html
Microcontent: Headlines and Subject Lines (Alertbox)
Getting Things Done, Productively
Box Office Prophets: BOP's Top 50 Underappreciated Recent F