Social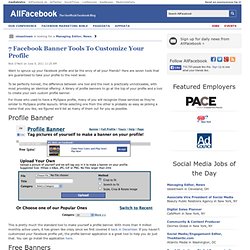 Want to spruce up your Facebook profile and be the envy of all your friends? Here are seven tools that are guaranteed to take your profile to the next level. To be perfectly honest, the difference between one tool and the next is practically unnoticeable, with most providing an identical offering: A library of profile banners to go at the top of your profile and a tool to create your own custom profile banner.
7 Facebook Banner Tools To Customize Your Profile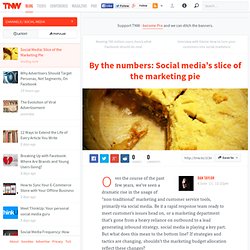 By the numbers: Social media's slice of the marketing pie - Social Media
Over the course of the past few years, we've seen a dramatic rise in the usage of "non-traditional" marketing and customer service tools, primarily via social media. Be it a rapid response team ready to meet customer's issues head on, or a marketing department that's gone from a heavy reliance on outbound to a lead generating inbound strategy, social media is playing a key part. But what does this mean to the bottom line?
6 New Apps For Getting More Out of Foursquare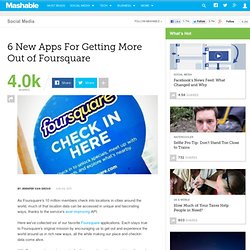 As Foursquare's 10 million members check into locations in cities around the world, much of that location data can be accessed in unique and fascinating ways, thanks to the service's ever-improving API.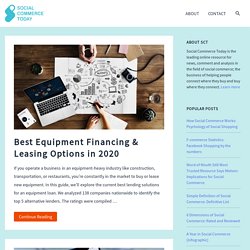 The ubiquitous Facebook 'Like' button has come to Diesel stores. Scan the QR code on jeans in-store with your handset and send a Like with a product shot to your friends.
QR Like Buttons Come to Diesel Stores [Video
There's no denying that consumers like to talk about the brands and products that are part of their lives. That's why there are sites such as RedesignMe , Hollrr and — most recently — The Chicken .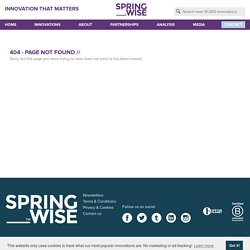 Dutch brand creates social network to connect local users - Springwise
Facebook Demographics Worldwide « amover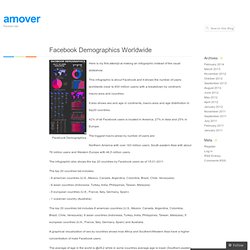 Facebook Demographics
Prashant Suryakumar is a Social Media Engagement Manager at Mu Sigma and is currently focused on social media analytics. This post was co-authored by Dhiraj Rajaram, the founder and CEO of Mu Sigma. Social media has come of age.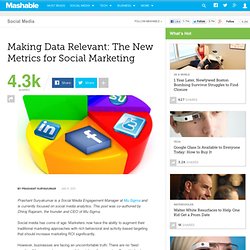 Tostitos Reunite America on Facebook
Blue Bus todo mundo ve