Serious games
ORIENTATION PROPRETE le 1er Serious Game des Métiers de la Propreté on Vimeo
1066 - The Game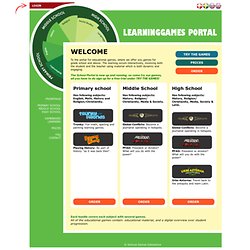 Global Conflicts Portal
To the portal for educational games, where we offer you games for grade school and above. The learning occurs interactively, involving both the student and the teacher using material which is both dynamic and engaging. The School Portal is now up and running, so come try our games, all you have to do sign up for a free trial under TRY THE GAMES!
DebateNight
Oiligarchy | Molleindustria
Aller au contenu principal Suivez-nous via : Rechercheavancée Formulaire de recherche Vous êtes ici :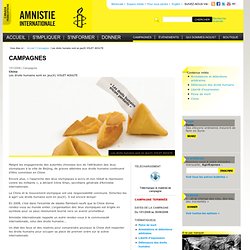 internationale - Section canadienne francophone - Beijing 2008
Admongo.gov | Admongo - Live the ADventure
FH16 700
You have connected to the www.starbankthegame.bnpparibas.com Internet site published by BNP Paribas S.A. for BNP Paribas group (BNP Paribas S.A. and its subsidiaries as per Article L.233-3 of the French Commerce Code) employees to participate in the "Starbank" game. To participate in this game, you are requested to enter your professional e-mail, last name, first name, and BNP Paribas group entity. The personal data collected, processed, and recorded by BNP Paribas S.A. as data handler shall only be used for the inherent purposes of Operating and playing the "Starbank" game. The data collected shall not be used either for sending commercial solicitations or for purposes beyond playing the "Starbank" game.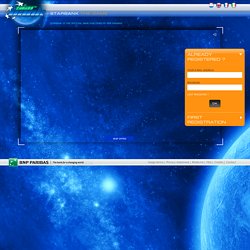 Agence de l'efficacité énergétique - Énerguy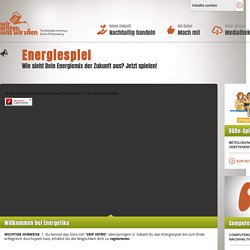 Energiespiel | wir-ernten-was-wir-saeen.de
Fracking "Hydraulic Fracturing" auch bekannt unter dem kurzen Begriff "Fracking" beschreibt eine Methode zur Erdöl- und Erdgasförderung. Dabei wird ein Gemisch aus Wasser, Sand und chemischen Zusätzen unter hohem Druck in die Gesteinsschicht gepresst um Risse zu erzeugen. Der Filmemacher Josh Fox kritisiert in seinem 2010 veröffentlichten Dokumentarfilm "Gasland" diese in den USA häufig angewendete Tiefbohrtechnik. Er reist durch mehrere Regionen in den USA, berichtet von Betroffenen und lässt Experten zu Wort kommen.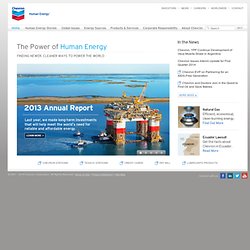 Finding Newer, Cleaner Ways to Power the World Promoting Small Enterprise We help artisans from Colombia to Kazakhstan create businesses to sell their crafts. Geothermal Energy We use the Earth's natural heat to produce clean, relable power.
Chevron - willyoujoinus - Energyville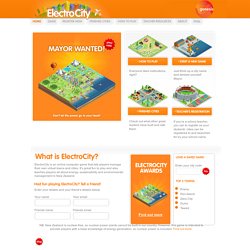 Everyone likes instructions, right? Just think up a city name and declare yourself Mayor. Check out what other great leaders have built and rate them. If you're a school teacher, you can to register so your students' cities can be registered to and searched for by your school name. Load saved game Top 5 Towns
City Rain - Award Winning Strategic Urban Planning Puzzle Game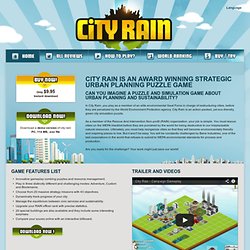 In City Rain, you play as a member of an elite environmental Swat Force in charge of restructuring cities, before they are penalized by the World Environment Protection agency. City Rain is an action-packed, yet eco-friendly, green city simulation puzzle. As a member of the Rescue And Intervention Non-profit (RAIN) organization, your job is simple. You must rescue cities on the WEPA blacklist before they are punished by the world for being destructive to our irreplaceable natural resources. Ultimately, you must help reorganize cities so that they will become environmentally friendly and inspiring places to live. But it won't be easy.
Throw the correct item in the correct bin! Recycle Michael has gone on holiday and Landfill Bill has been given the task of cleaning up. He must throw the recycle-able items in to the correct bins before the land gets covered in rubbish. The longer you play the quicker the items will come.
New Media Ltd presents LandFill Bill
Lean Game