Social Media
Chop YouTube Videos
HTML Email Templates
Desktop « TweetDeck - Jouw sociale wereld, in het middelpunt
35 Great Social Media Infographics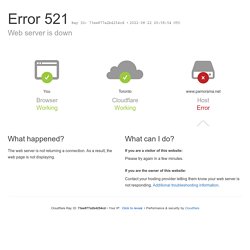 35 Great Social Media Infographics [Note: I recently updated this compilation to include some more recent visualizations... you can see it here.] Here's a collection of terrific social media infographics that might come in handy. As you probably know, infographics are visual representations of information, data, or knowledge. They illustrate information that would be unwieldy in text form and they act as a kind of visual shorthand, making information easy to understand and consume. They are driven by the same information as charts, but they're often a better form of communication because of their pleasant aesthetics — charts and graphs can communicate data, but infographics turn data into information.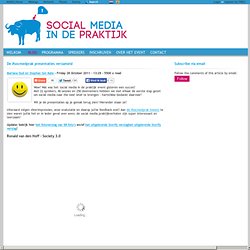 Wow! Wat was het 'social media in de praktijk' event gisteren een succes! Met 22 sprekers, 40 sessies en 250 deelnemers hebben we met elkaar de eerste stap gezet om social media naar the next level te brengen - hartstikke bedankt daarvoor!
Social Media in de Praktijk
De Glazenwasser | Faxion | Facts in action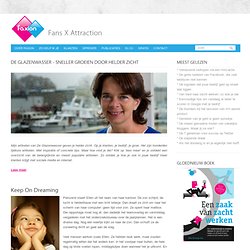 Met een ontspannen boogje gooit hij de bal in de lucht. Zijn racket vliegt er achteraan en hij serveert de bal snoeihard in de hoek van het veld: een ace! Relaxed loopt hij naar de andere kant van het veld. Dat punt is binnen.
The Google+ Project