Quotes
25 Beautifully Illustrated Thought-Provoking Questions - StumbleUpon. 405 Flares Facebook 137 Twitter 5 Google+ 194 StumbleUpon 1 Pin It Share 68 68 405 Flares × A question that makes you think is worth asking… At the cusp of a new day, week, month, or year, most of us take a little time to reflect on our lives by looking back over the past and ahead into the future.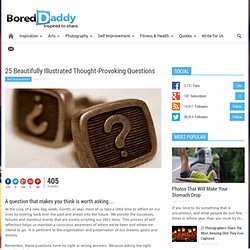 We ponder the successes, failures and standout events that are slowly scripting our life's story. Looking for the Best Dr. Seuss Quotes? | NetAttic - StumbleUpon. Home > Education, People & Celebrity > Looking for the Best Dr.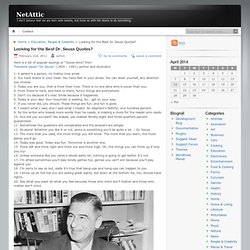 Seuss Quotes? Here is a list of popular sayings or "Seuss-isms" fromTheodore Geisel "Dr. Best Quotes of All Time - StumbleUpon. Photo Credit: BigStockPhoto.com It's been three years since we shared our original list of some of the best quotes of all time, and we felt it was a good time for an update.
We've added another 25 quotes for you. Inspirational fitness quotes — Celebrities, Current Events, Health & Fitness, Northwest Indiana Mom Blog - StumbleUpon. A Little Inspiration Goes a Long Way, Pick Some =) - StumbleUpon.
---