Quotes
Posted by admin on Feb 2, 2011 in Education , People & Celebrity | Here is a list of popular sayings or "Seuss-isms" from Theodore Geisel "Dr. Seuss" (1904 – 1991) author and illustrator.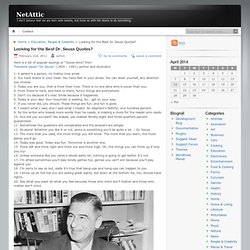 Photo Credit: BigStockPhoto.com It's been three years since we shared our original list of some of the best quotes of all time, and we felt it was a good time for an update. We've added another 25 quotes for you.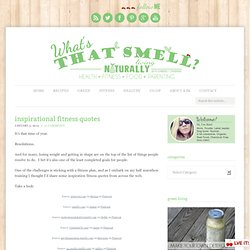 It's that time of year. Resolutions. And for many, losing weight and getting in shape are on the top of the list of things people resolve to do. I bet it's also one of the least completed goals for people. One of the challenges is sticking with a fitness plan, and as I embark on my half marathon training I thought I'd share some inspiration fitness quotes from across the web.