Marketing/ Digital Marketing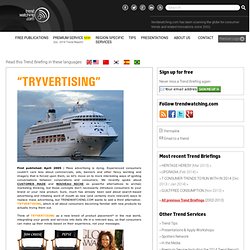 First published: April 2005 | Mass advertising is dying. Experienced consumers couldn't care less about commercials, ads, banners and other fancy wording and imagery that is forced upon them, so let's move on to more interesting ways of igniting conversations between corporations and consumers. We recently spoke about CUSTOMER MADE and NOUVEAU NICHE as powerful alternatives to archaic marketing thinking, but those concepts don't necessarily introduce consumers to your brand or your new product.
TRYVERTISING | An emerging consumer trend and related new business ideas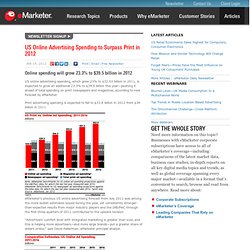 US online advertising spending, which grew 23% to $32.03 billion in 2011, is expected to grow an additional 23.3% to $39.5 billion this year—pushing it ahead of total spending on print newspapers and magazines, according to new forecast by eMarketer. Print advertising spending is expected to fall to $33.8 billion in 2012 from $36 billion in 2011. eMarketer's previous US online advertising forecast from July 2011 was among the more bullish estimates issued during the year, yet consistently stronger-than-expected results from major industry players and the IAB/PwC through the first three quarters of 2011 contributed to the upward revision. "Advertisers' comfort level with integrated marketing is greater than ever, and this is helping more advertisers—and more large brands—put a greater share of dollars online," said David Hallerman, eMarketer principal analyst.
US Online Ad Spend to Close in on $40 Billion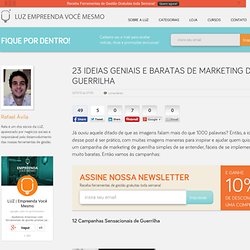 Já ouviu aquele ditado de que as imagens falam mais do que 1000 palavras? Então, a ideia desse post é ser prático, com muitas imagens maneiras para inspirar e ajudar quem quiser fazer um campanha de marketing de guerrilha simples de se entender, fáceis de se implementar e muito baratas. Então vamos às campanhas:
23 Ideias Geniais e Baratas de Marketing de Guerrilha
How can retailers appeal to mobile users in store?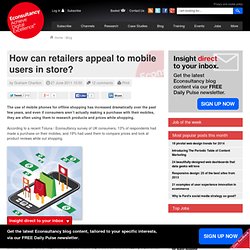 The use of mobile phones for offline shopping has increased dramatically over the past few years, and even if consumers aren't actually making a purchase with their mobiles, they are often using them to research products and prices while shopping. According to a recent Toluna / Econsultancy survey of UK consumers, 13% of respondents had made a purchase on their mobiles, and 19% had used them to compare prices and look at product reviews while out shopping. So what can retailers do to adapt to this challenge?
No infográfico de hoje você confere o poder das cores no e-commerce e o quanto podem afetar no comportamento dos consumidores. Este infográfico criado pelo Kiss Metrics explica melhor qual é o efeito de cada cor, qual tipo de consumidores que cada uma atrai e detalhes de outros elementos que podem influenciar na escolha por uma loja específica ou pela compra de um produto. Confira abaixo o infográfico traduzido pelo Doutor E-Commerce! Clique na imagem para ampliar.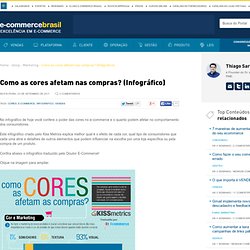 o as cores afetam nas compras? (Infográfico) | Blog do E-Commerce Brasil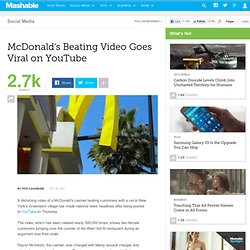 A disturbing video of a McDonald's cashier beating customers with a rod in New York's Greenwich village has made national news headlines after being posted to YouTube on Thursday. The video, which has been viewed nearly 500,000 times, shows two female customers jumping over the counter of the West 3rd St restaurant during an argument over their order. Rayon McIntosh, the cashier, was charged with felony assault charges and criminal possession of a weapon.
McDonald's Beating Video Goes Viral on YouTube
Meaningful Brands Infographic : Havas Media
Philip Kotler - Internet Marketing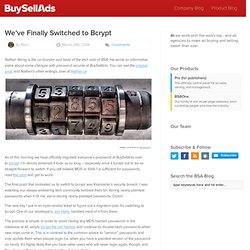 Online Advertising Blog - BuySellAds.com
We've been hard at work on our Publisher Pro product the past couple months, and one of the things I'm most excited about is the recent addition of custom ad serving templates within the app. This feature is now available to all Publisher Pro users. To access it, simply hit the cog icon in the top right corner, and select Ad Serving Templates from the drop-down menu. I'm sure all of you are very familiar with good old banner ad formats like 728×90, 300×250, 125×125, etc.