Redes Sociais
foursquare
Foursquare Estou procurando... O que está acontecendo em Montreal? Vamos explorar o que acontece perto de:
Via6 / Rede Social Profissional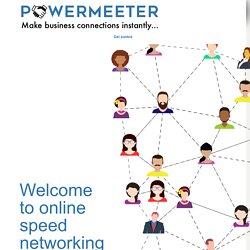 PowerMeeter
The Online Video Interviewing Tool PowerMeeter Recruit is the ultimate video interviewing tool that provides live and recorded video interviewing that eases your recruitment process. It delivers high quality interviews through enabling you to form an accurate opinion of candidates at the earliest possible stage.
NOTÍCIAS SOBRE CONCURSOSConfira todas as notícias CONCURSOS ABERTOS Veja a lista completa Concurso da Prefeitura de Congonhal MG - 2013 Inscrições: 06/01/2014 à 04/02/2014 Organizadora: Tendência Assessoria e Consultoria Ltda. Data da Prova: 09/03/2014 Taxa de Inscrição: R$ 34,00 até R$ 135,00 Nível: Alfabetizado, Fundamental, Médio, Médio/Técnico, Superior Salários: R$ 678,00 até R$ 1.811,17 Vagas: 80 vagas imediatas Localidade: Sudeste Edital: Confira aqui Processo Seletivo da Petrobras Transporte S.A. - 2013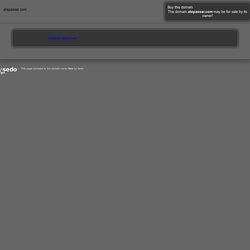 Concursos de vídeo e concursos de design gráfico patrocinados por uma marca | Zooppa
Estamos renovando o site da Zooppa para torná-lo mais global e para que seja possível unir talentos criativos como os seus a projetos interessantes para marcas líderes. Não teremos mais um site Zooppa exclusivamente brasileiro, mas convidaremos você a participar de projetos que estão em busca de inscrições por parte de brasileiros. Por exemplo, há um projeto global de vídeos muito interessante para a iniciativa Cidades mais Inteligentes da IBM. Saiba mais aqui.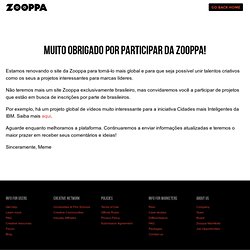 LinkedIn
LinkedIn Início O que é o LinkedIn?