8-All my stumbles I have stumbled....
How to customise & recycle your old t-shirts. T-shirts have a lifespan, they don't last forever, they stretch, they fade, they get stained, and sometimes the tees stay the same but the owner changes size, or just changes their taste.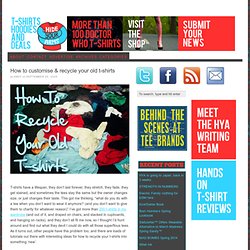 This got me thinking, "what do you do with a tee when you don't want to wear it anymore? (and you don't want to give them to charity for whatever reason)" I've got more than 200 t-shirts in my wardrobe (and out of it, and draped on chairs, and stacked in cupboards, and hanging on racks), and they don't all fit me now, so I thought I'd hunt around and find out what they devil I could do with all those superflous tees. As it turns out, other people have this problem too, and there are loads of tutorials out there with interesting ideas for how to recycle your t-shirts into something 'new'. My server has been crushed under the weight of traffic from my list posts in the past, and one way to try and alleviate the strain is to split an article into pages. 50 Free Android Apps Every College Student Needs | The Learner Yearner. Saving money is paramount in college, as most students don't have a lot of that commodity to throw around.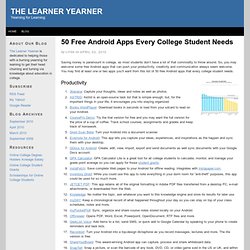 So, you may welcome some free Android apps that can push your productivity, creativity and communication always seem welcome. You may find at least one or two apps you'll want from this list of 50 free Android apps that every college student needs. Productivity. Peppermint Hot Chocolate. Save to your Collections Sorry for the inconvenience!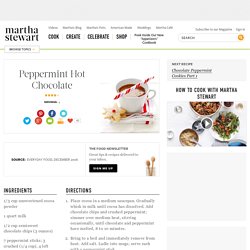 Saving is temporarily unavailable as we work through a few kinks in our new recipe design (we hope you like it!). Don't worry, your collections are safe and you'll be able to save recipes again very soon. Review this Recipe. Chocolate Covered Peanut Butter Pie. This post is dedicated to our fellow food blogger Jennifer Perillo, of In Jennie's Kitchen.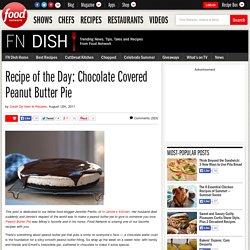 Her husband died suddenly and Jennie's request of the world was to make a peanut butter pie to give to someone you love. Peanut Butter Pie was Mikey's favorite and in his honor, Food Network is sharing one of our favorite recipes with you. There's something about peanut butter pie that puts a smile on everyone's face — a chocolate wafer crust is the foundation for a silky-smooth peanut butter filling. So wrap up the week on a sweet note: with family and friends and Emeril's irresistible pie, slathered in chocolate to make it extra special. Get the recipe: Chocolate Covered Peanut Butter Pie. 6a0120a721c2d7970b0133ed630c7b970b-800wi (576×4752) Outdoor-movie.jpg (640×558)
Yanko Design - Modern Industrial Design News. My God, I'm Delicious !! – 17 Awesome Illustrations by Sir Mitchell. Allison lehman : show + tell / 30 Day Drawing Challenge. Last week I saw this pin on Pinterest and I instantly loved the idea.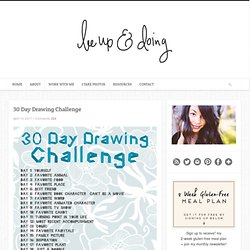 Starting May 1st, I'll be taking the challenge and posting a drawing per day here on my blog each afternoon. If you'd like to do it on your own, please please do! Lackadaisy. Design_Doc_Artifact.jpg (840×19274) Dead Frontier MMO Game - Zombie Survival Horror MMORPG. Burrito Bison | Action Games. Description Kick gummy bear butts and smash giant doors to escape the dreadful Candy Land!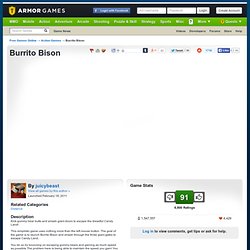 This simplistic game uses nothing more than the left mouse button. Flo Rida – Free listening, videos, concerts, stats, & pictures at Last.fm. Anyone know bands like metro station... Find Radio Stations. Top 100 Dance songs. Mr. Bad Panda - Funky Covers mixtape by Mr. Bad Panda. Click here when stoned and alone... | curlyjesse | 2,300+ likes | 20. List of Dubstep Artists / Dubstep Producers. Finger Strength Exercises For Guitar. Dear Friend, If you follow this simple plan, you'll immediately and dramatically improve your playing, guaranteed.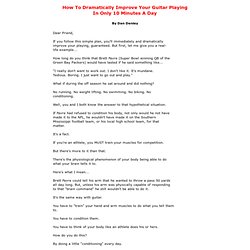 But first, let me give you a real- life example... How long do you think that Brett Favre (Super Bowl winning QB of the Green Bay Packers) would have lasted if he said something like... "I really don't want to work out. Dog/how-to-music.html. Lyric Writing Secrets | Songwriting Planet. Did you ever have to read a textbook in school?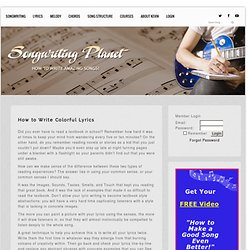 Remember how hard it was at times to keep your mind from wandering every five or ten minutes? On the other hand, do you remember reading novels or stories as a kid that you just couldn't put down? Maybe you'd even stay up late at night turning pages under a blanket with a flashlight so your parents didn't find out that you were still awake. How can we make sense of the difference between these two types of reading experiences?
The answer lies in using your common sense, or your common senses I should say. I'M A BELIEVER" "I'm a Believer" by the Monkees Verse 1: [G]I thought love was [D]only true in [G]fairy tales [G]Meant for someone [D]else but not for [G]me.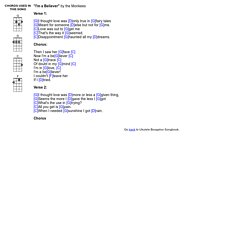 [C]Love was out to [G]get me [C]That's the way it [G]seemed. [C]Disappointment [G]haunted all my [D]dreams. Chorus: Songwriting Basics - The Bridge. Many songs have a "bridge" section.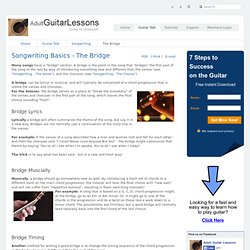 A bridge is the point in the song that "bridges" the first part of the song to the last by way of introducing something new and different than the verses (see "Songwriting - The Verse"), and the choruses (see "Songwriting - The Chorus"). A bridge can be lyrical or musical, and will typically be comprised of a chord progression that is unlike the verses and choruses. For the listener, the bridge serves as a place to "break the monotony" of the verses and choruses in the first part of the song, which leaves the final chorus sounding "fresh". Bridge Lyrics. Songwriting Exercise: The "Random Song Generator" - Songwriting Scene.
Need some quick songwriting inspiration? Try this great exercise, called the Random Song Generator! I found out about this great songwriting exercise, taught by Pete Nelson at WinterSongs, a songwriting "camp" I attend in beautiful Ashokan, NY, nestled in the lovely Catskill Mountains. I had so much fun with my assignment that I got a great song out of it called "Short Brown Hair"! It is called the Random Song Generator. Summersongs.com - Welcome... How to copyright song. Posted: February 29th, 2008 | Category: Songwriting Courses Copyrighting a song takes two ways: 1.
Poor man's copyright 2. Shortcuts to Hit Songwriting. Just like a potter has clay and a painter has tubes of paint, the songwriter has images, action words, and fresh concepts. These are your raw materials. You're going to create it yourself by using the words, phrases, and images suggested by your song title. Make a list of words and images the title suggests Let's say your song title is "You Make Me Smile." Modify. About ASCAP. What Is ASCAP? We are the American Society of Composers, Authors and Publishers (ASCAP), a membership association of more than 500,000 US composers, songwriters, lyricists and music publishers of every kind of music.
Through agreements with affiliated international societies, we also represent hundreds of thousands of music creators worldwide. We are the only US performing rights organization created and controlled by composers, songwriters and music publishers, with a Board of Directors elected by and from our membership. Kismana Music Songwriting Tips - archives. Analysis Calculator. Lyric Writing For Crap Lyric Writers | Guitar Columns. SONG LYRICS SCRAPBOOK. Harmonic Mixing - Mixing In Key | DJ Master Course. Random Chords Generator. Tiny Mix Tapes. How to Watch Movies in the Theater for Free. Awesome Movie Quotes. The 20 Best Foreign Language Films of the Decade. The 10 Greatest (and Campiest) B Horror Movies Ever — CosBlog! How to Suspend Water Without a Cup! Video. Quote Vs Reality. Say Something Nice. How Life Works. Facebook Layouts, Facebook Backgrounds - PageRage.
Find the Power in Tracking Your Expenses. 36 Impeccable Ways to Overcome Songwriters Block.
---