Rekcuz
Jason
Jah Provide!
Aquaponics | The Urban Farming Guys
Growing Duckweed
Where to get duckweeds? Duckweeds are available from many sources. How to handle duckweeds? Duckweed plants are delicate and easily damaged by fingers, forceps and other instruments.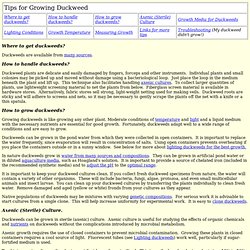 Sweet Peas Storage Bag Idea
Popular Wholesale Fertilizer Terms All over the world, wholesale distributors manufacture fertilizer. Retailers purchase the fertilizer and then inflate the price in order to make a profit. To have a more comprehensive understanding about the terminology associated with the wholesale fertilizer industry, we must first familiarize ourselves with the terms commonly used. Below are several popular terms to be familiar with if in the market for wholesale fertilizer. Humic Acid - Humic acid is the principle component in humic substances.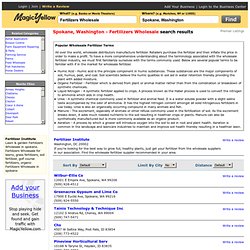 Spokane Wholesale Fertilizer | Fertilizer Suppliers in Spokane, WA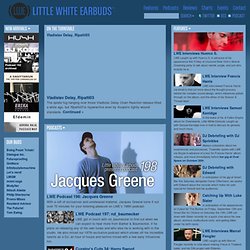 LWE Podcast 189: Fishermen LWE called up Martin and Thomas bring us up to speed on their Fisherman project, who also compiled our 189th podcast: an hour of haunting, chord-heavy techno. LWE Podcast 188: Redshape LWE got in touch with Kramer to talk about his relationship with his Redshape identity and how his production methods have changed over the years. As long term fans we were very happy to be presented with a recording of one of the producer's formidable live sets from 2013, kicking off 2014 in fine style.
JapanProbe Friends | Meet your neighbors in the global village now!