Rekcuz
Jason
Jah Provide!
Aquaponics | The Urban Farming Guys. Growing Duckweed. Where to get duckweeds?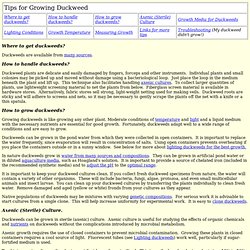 Duckweeds are available from many sources. How to handle duckweeds? Duckweed plants are delicate and easily damaged by fingers, forceps and other instruments. Pitchfork: Home.
Spokane Wholesale Fertilizer | Fertilizer Suppliers in Spokane, WA. Popular Wholesale Fertilizer Terms All over the world, wholesale distributors manufacture fertilizer.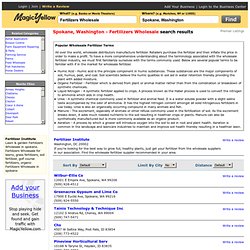 Retailers purchase the fertilizer and then inflate the price in order to make a profit. To have a more comprehensive understanding about the terminology associated with the wholesale fertilizer industry, we must first familiarize ourselves with the terms commonly used. Below are several popular terms to be familiar with if in the market for wholesale fertilizer. Humic Acid - Humic acid is the principle component in humic substances. Little White Earbuds. JapanProbe Friends | Meet your neighbors in the global village now!
Latest Songs From MP3 & Music Blogs / The Hype Machine.
Mushrooms. Basketball. Marijuana. History. Politics. Music. Help.
---