Rekcuz
Jason
Jah Provide!
Aquaponics | The Urban Farming Guys
Growing Duckweed
Where to get duckweeds?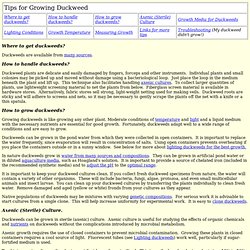 Sweet Peas Storage Bag Idea
Spokane Wholesale Fertilizer | Fertilizer Suppliers in Spokane, WA
 <!--------- mantis 10157 ----------> Members Online Now kcocox 31 yrs AS8 Singapore I'm not antisocial, I'm just not user-friendl... rachel120486 26 yrs AS8 Mexico City Depressed need a friend TT.TT angelzoo1983 29 yrs AS8 Hsinchu be happy be happy be happy目をそらさないで 越... jokejulia 26 yrs AS8 Singapore Wild, Young & Happening.
JapanProbe Friends | Meet your neighbors in the global village now!