Goodwill
A Plea for Greater Giving - Donors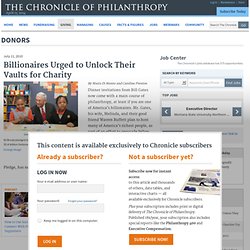 July 11, 2010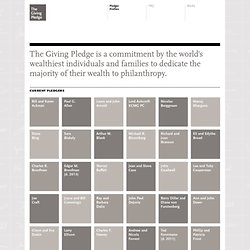 Patrice and Precious Motsepe
The Giving Pledge
SOAP: Sustainable Organization Advocacy Partners :: Home
Cause Marketing Forum Group News
About ? Skoll Foundation
Jeff Skoll created The Skoll Foundation in 1999 to pursue his vision of a sustainable world of peace and prosperity. Led by CEO Sally Osberg since 2001, our mission is to drive large scale change by investing in, connecting and celebrating social entrepreneurs and the innovators who help them solve the world's most pressing problems.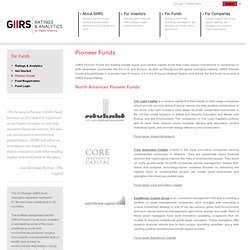 GIIRS Pioneer Funds are leading private equity and venture capital funds that make impact investments in companies in both developed economies like the U.S. and Europe, as well as throughout the global emerging markets. GIIRS Pioneer Funds will participate in a private beta of version 3.0 of the B Impact Ratings System and will be the first funds to receive a GIIRS Impact Rating. North American Pioneer Funds
For Funds | Pioneer
KOMAZA
The Hunting Art Prize - 2011
Social Designer — Welcome!