Food
If you're not quite ready to venture into making sushi at home... this Sesame Seared Ahi Tuna with Cucumber, Scallion and Sriracha Mayonnaise ...is the next best thing! The keys to making this a successful dish are simple... ...quality ahi tuna steaks ...a super hot pan
Care's Kitchen
FoodBlogs.com is For Sale FoodBlogs.com is a premium two-word domain name that is easy to remember and easy to spell. There are over 2.9 million google search results for the phrase "Food Blogs". Owning a strong keyword domain like FoodBlogs.com can help you rank higher in serach engines, driving more traffic to your website and giving you a significant advantage over your competition.
Directory of Food Blogs and Recipe Blogs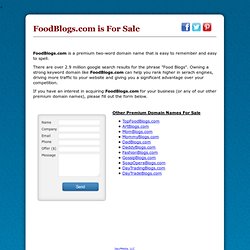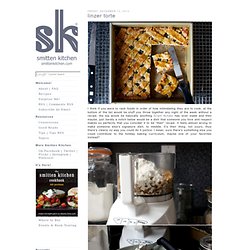 smitten kitchen
Tuesday, September 3, 2013 zucchini parmesan crisps Sometimes, I think the internet is trying to tell me something.
Cheese Is Alive