Tingster
Warenkorb | bpb
Building Global Democracy | Advancing public participation in global issues
The World Parliament Experiment
Response to White House Request for Input: What Are the Most Effective Web Tools for Public Participation?
In December, the White House issued a request for input regarding the U.S. Open Government National Action Plan. Their list of seven questions included one on e-participation.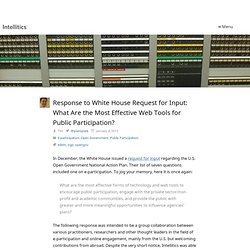 About openDemocracy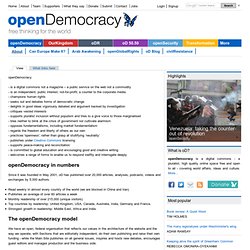 Welcome to openDemocracy and thank you for your interest. We see ourselves as a digital commons: a shared resource, like a park in a city, resisting both the web's permissiveness as well as corporate efforts to enclose it.
Main Page - E-Consultation Guide
Debate Online